Adai (A South Indian Breakfast)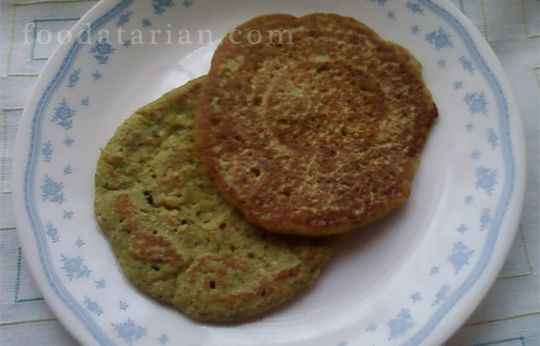 Adai is a South Indian delicacy made out of dal (lentils). It can be eaten as breakfast, lunch or dinner. The recipe is full of proteins since the main ingredients here are different lentils, hence is healthy for growing kids. Methi (Fenugreek leaves and seeds) makes it slightly bitter but when combined with other dals and black pepper gives it a distinct flavor and hence it loved by people in southern India.
Ingredients:
2 cups Chana dal (Bengal gram),
1/4 cup Moong dal,
1/4 cup Urad dal,
1 cup Kasuri methi (dry Fenugreek leaves),
1 tbsp Methi seeds,
1-2 tbsp Black pepper or as per taste,
1 tbsp salt or as per taste,
1-2 cups water (for grinding),
Coconut or any refined vegetable oil; around 1 spoonful per adai.
Method:
Soak all dals (lentils), kasuri methi, methi seeds, black pepper in some water, overnight. Next morning, grind all of them together with salt and water into a coarse paste. The consistency of this batter should be similar to that of 'idli batter'. Cover and keep it aside for 30 minutes to an hour, to allow it to ferment.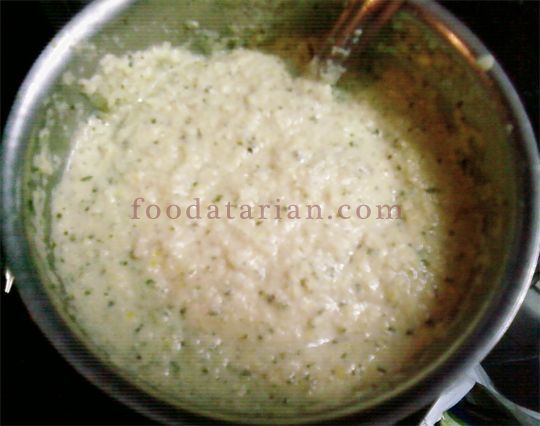 Later heat a griddle on a low flame, spread a spoonful of oil on it, splatter some water for even spreading of oil. Use an onion halve or a small cloth to spread oil on the griddle. Scoop out 2 spoons of batter and spread it in a circular motion on the greased griddle to prepare a thickish round shaped 'Adai'. Adai is slightly thicker than dosa similar to Uttapam. Drizzle some oil on the sides of the adai. Let it cook from one side at a golden brown color and then flip over. Drizzle some oil on this side too. When cooked remove from the griddle. Adai is ready to serve. You may serve it with coconut chutney and sambhar or with jaggery or white butter.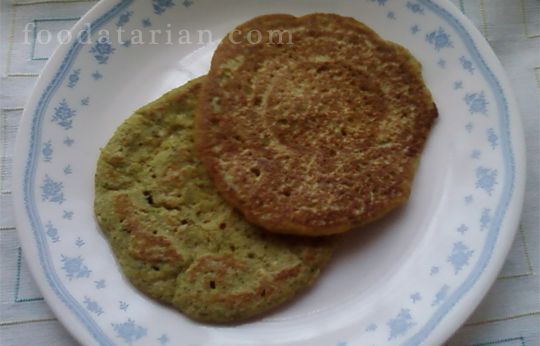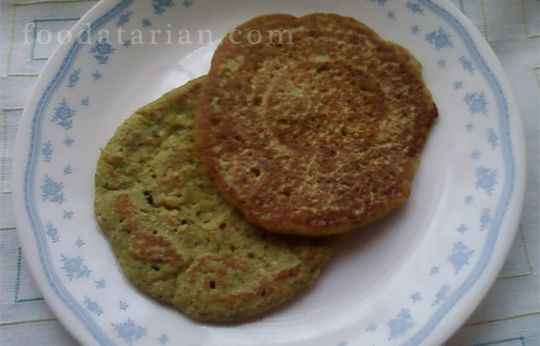 TIP:
Soak the dals in a big utensil as the dal after soaking overnight increases in volume.
(Visited 13 times, 1 visits today)