Assorted Vegetables in BBQ Sauce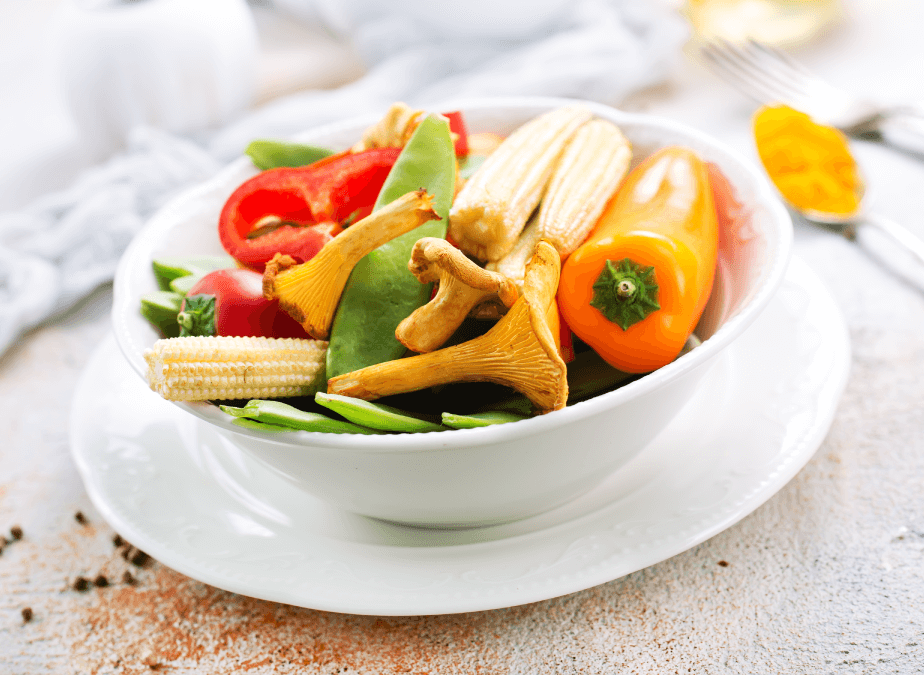 Ingredients:
2-3 bowls of assorted vegetables like Broccoli, Baby corn, Zucchini, green, yellow and red Bell Peppers, mushrooms, etc; cut into bite size pieces and lightly blanched,
For the sauce –
4 tbsp butter,
2 tbsp finely chopped garlic,
2 tbsp Worcestershire sauce,
2 tbsp spicy red chilli sauce,
1/2 cup tomato sauce,
1 tbsp Mustard paste,
1/4 cup brown sugar,
2 tbsp white vinegar,
Salt to taste.
Method:
Melt butter in a pan and add garlic. Cook on low flame until fragrant. Then add all the sauces, pastes and other ingredients one by one. Add some water to get a saucy consistency. Toss all the vegetables in the sauce. Serve hot with steamed rice.
Suggestion –
If you want to serve this recipe as an appetizer, do not blanch the vegetables beforehand. After tossing the vegetables in the BBQ sauce, you can grill them and serve.
(Visited 1 times, 1 visits today)