Awesome Chicken Fry Recipe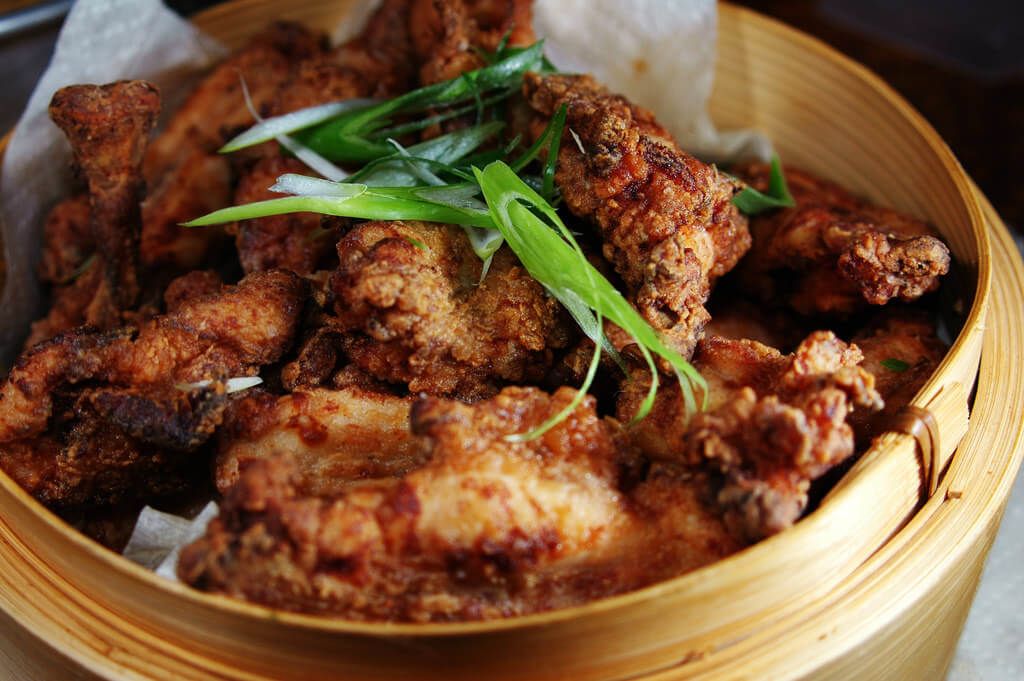 This weekend, my kids demanded chicken fry! My mother has an excellent recipe for chicken fry which I inherited and am now sharing with my readers at Foodatarian! Hope you all like it.
Ingredients
900 gm Chicken boneless
1 medium Onion
1 Bay leaf
5 Cloves
5 Cardamom
1 inch Cinnamon
5-6 Clove flakes
2 Star anise
1 tsp Ground cumin powder
1/2 tsp Chilly powder
1/2 tsp Garam masala
25 blanched almonds
1/2 inch Ginger
5 cloves Garlic
3 tablespoon Yoghurt
3 tablespoon Fresh cream
Recipe
Cooking tip: As far as possible, always take out the ingredients in a plate 5 minutes before you start cooking. If the chicken was kept in a freezer, make sure you defrost it.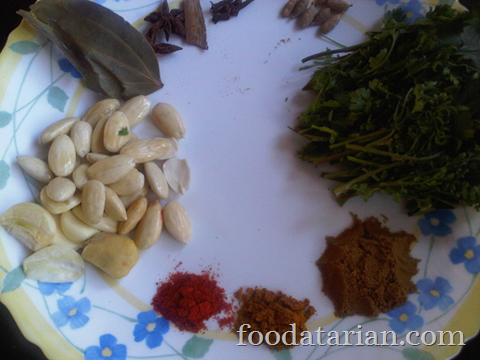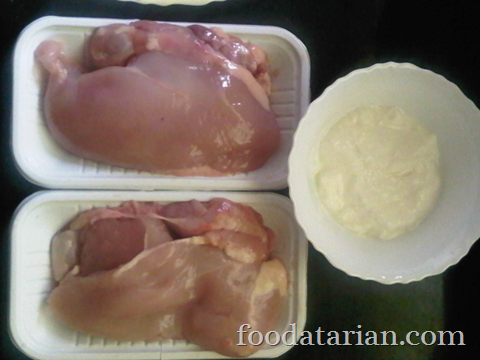 Grind ginger,  cloves of garlic and blanched almonds, with little water, in a blender and keep it aside. Wash the meat and pat it dry. Cut the meat into narrow pieces.
Fry the meat pieces in oil till golden brown.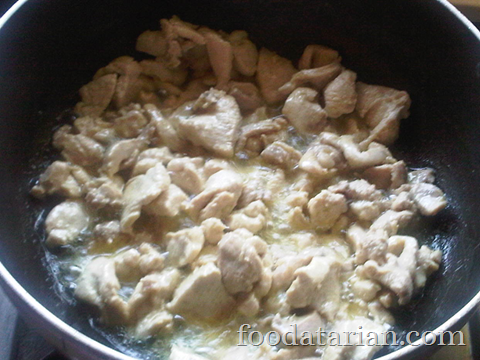 Transfer the chicken pieces to a dish and allow the oil to strain. Next  warm a little oil in a pan and add bay leaves, cardamom, cloves, star anise (optional) and cinnamon. Fry till the bay leaves turn dark brown on a low flame. Add chopped onion and fry for two minutes. Add the ginger garlic almonds paste and fry till oil leaves the side. Now add cumin powder and chilly powder and fry for 2 more minutes. Whisk yoghurt and add 1 tblsp. Mix well for 30 seconds and slowly add the remaining yoghurt. Continue mixing, add chicken and fresh cream to the paste and cook at high flame for a minute.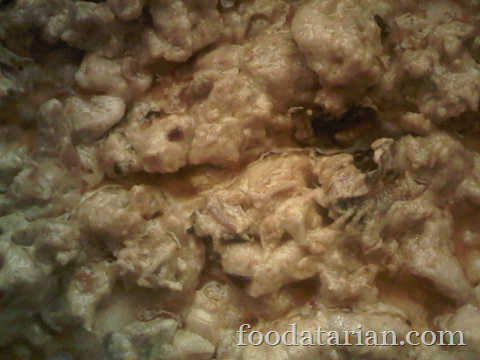 Now lower the flame, stir the chicken well and cook for 15 minutes. Add garam masala and coriander leaves and cook for another five minutes.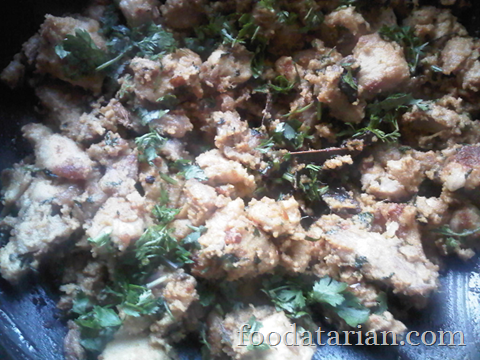 Remove it in a dish and serve with hot bread/chapatis
Check out some more Chicken recipes here
(Visited 168 times, 1 visits today)