Banana Chips
Ingredients:
5 raw bananas,
1/4 tsp turmeric powder,
Salt to taste,
Oil for deep frying.
Method:
Peel the bananas and soak them in salted cold water for some time. Then slice them and put them in the same water. Add some turmeric powder to it, mix and let it rest for 10-15 minutes. Then drain them on paper towels. Meanwhile heat oil for deep frying in a kadhai. Fry the banana slices in batches until crisp. Drain on paper towels and let them cool down. Later store them in airtight container.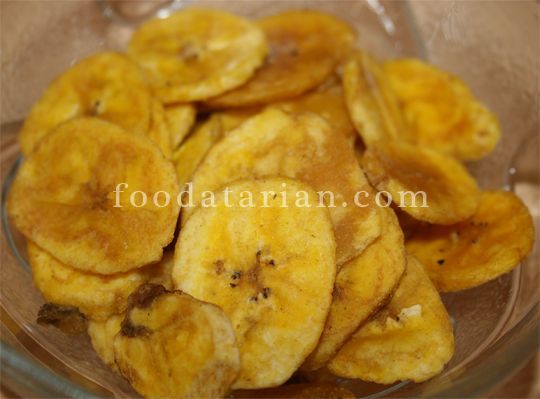 (Visited 2 times, 1 visits today)