Banana Chocolate Cake
Ingredients:
1 ripe banana; pureed,
1/2 cup whole wheat flour,
1/2 cup plain flour (maida),
1/3 cup salted butter; softened,
1 egg; beaten until fluffy,
1/3 cup milk,
3/4 cup granulated sugar,
3/4 tsp baking powder,
1 tsp vanilla essence,
1/4 cup chocolate chips,
Cake tin.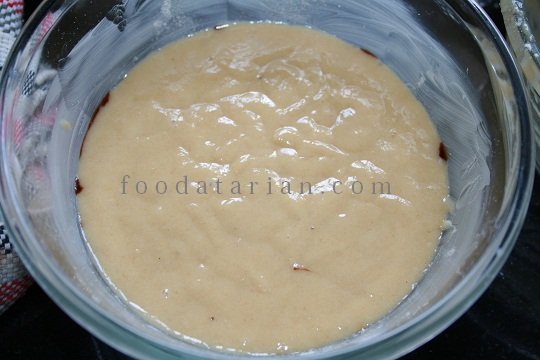 Method:
Grease the cake tin. Preheat the oven at 180 degree C.
Sift the flours along with baking powder. In a bowl, beat together, butter and sugar until even and smooth. Add banana puree, beaten egg and vanilla essence and beat until even. Add flour and fold gently so that lumps are not formed and you get a dropping consistency. Fold in chocolate pieces or chips. Pour the batter into the tin. Bake at 180 degree C for 20-25 minutes. Let it cool down before you demold it.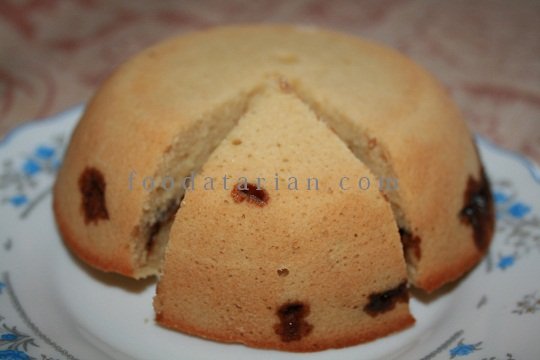 TIPS:
1. You can use the same batter to create muffins.
2. Prepare banana strawberry or blueberry cake/muffin by adding 1/4 cup of strawberry or blueberry jam instead of chocolate chips.
(Visited 11 times, 1 visits today)