Banarasi Rice Kheer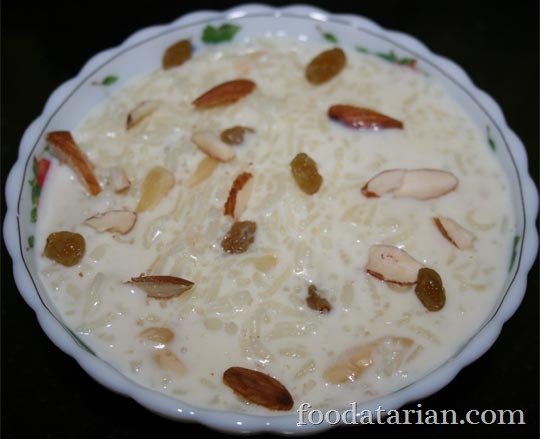 'Kheer' is an Indian pudding. There are different types of kheer and the preparation differs from state to state. Kheer in north indian subcontinent is thick with lots of dry fruits. This is one such rice kheer recipe from the place called Banaras/Benaras.
Ingredients:
1 1/2 liters or 8 cups of whole (100% fat) milk (you can also use low fat, but with whole milk kheer turns out a lot creamier),
3/4 cup rice (use any fragrant rice); soaked in water for an hour,
1 tin milkmaid or sweetened condensed milk,
1/2 tsp saffron strands (kesar),
20-25 almonds; blanched, peeled and chopped,
15-20 pistachios; chopped,
1/2 cup raisins,
1/2 tsp ground green cardamom (chhoti elaichi).
Method:
In a heavy bottom pot/deep pan, combine milk and rice and place on a medium heat.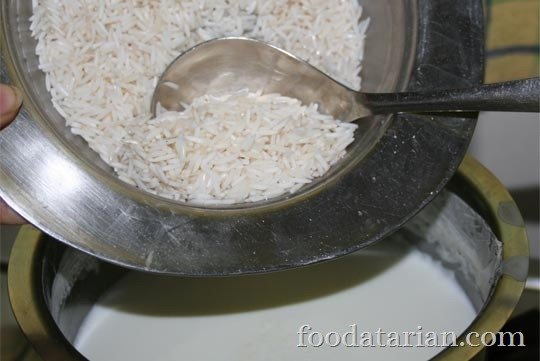 Cook until the rice is done by stirring occasionally. Do not increase the flame else milk will spill over. Using a heavy spoon, mash the rice to break the grains. Do this only until the rice is broken and do not over do. Then add condensed milk, kesar and elaichi powder. Stir in the dry fruits (reserve some to garnish).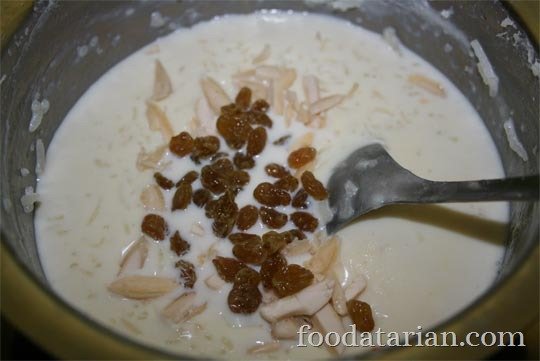 Serve the kheer while hot or chill before serving.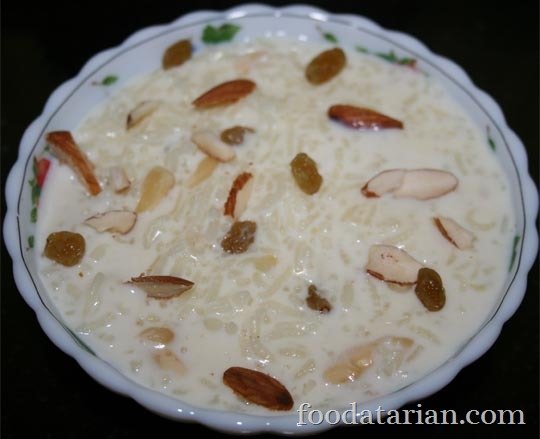 (Visited 127 times, 1 visits today)