Batata Wada | Wada Pav | Mumbai Vada Pao | Fried Potato Dumpling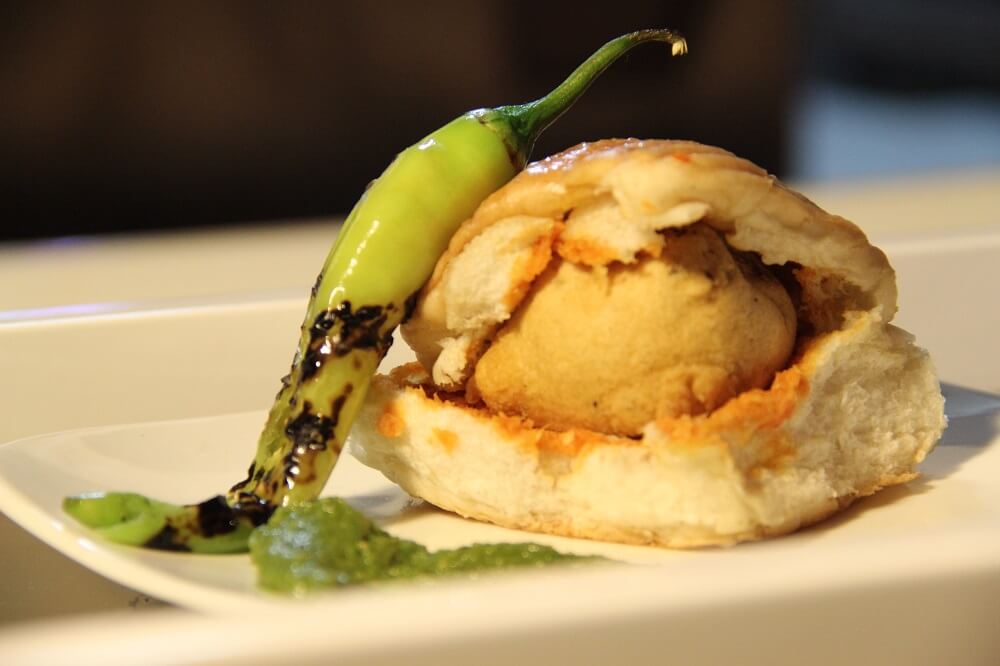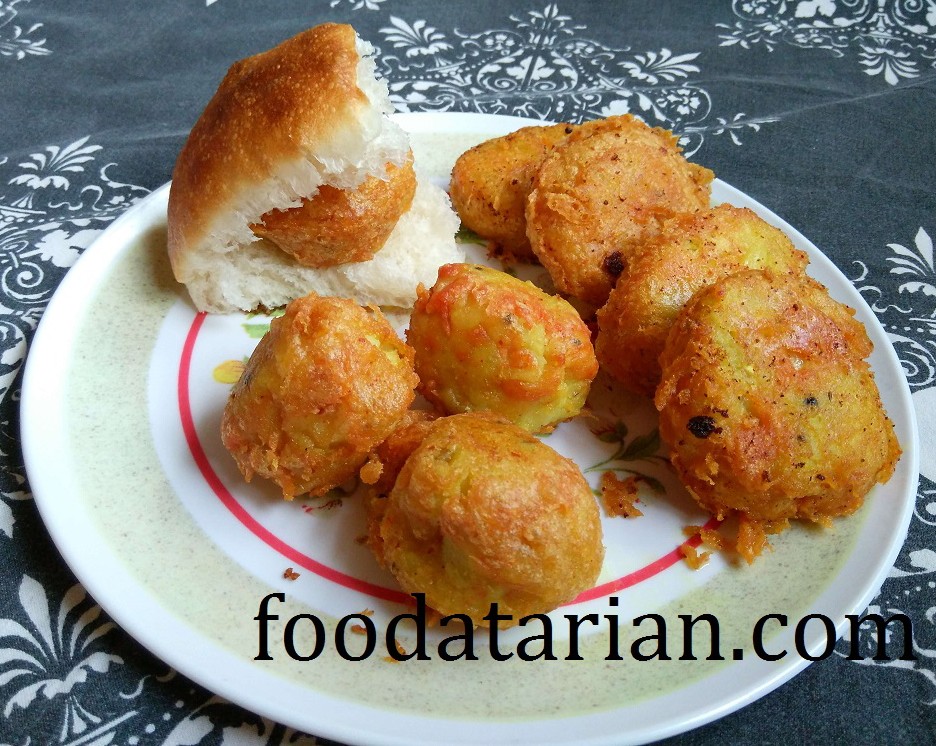 Batata Wada or Wada-Pav is a street food famously available on streets of Mumbai and other cities of Maharashtra. It is found in southern states of India too usually called as potato bonda and could be a little smaller in size than the batata wada. Wada pav is batata wada served in between pav alongside lasoon chatni (spicy garlic chutney) and/or fried salted green chillies. It is well known as a poor man's lunch/dinner, even though the prices at which it is available on the streets have risen considerably.
My husband and I have ocassional cravings for wada pav and thats how I started making it at home. Try it and you will too fall in love with this simple recipe that you will keep asking for more.
Ingredients: (Makes around 10-12 average size wadas)
For the stuffing:
4 medium size potatoes, boiled, peeled and mashed,
2-3 green chillies, as per taste,
7-8 curry leaves,
1 tbsp garlic paste or finely chopped garlic,
1/2 tsp mustard seeds (rai),
1/4 tsp asafeotida powder (heeng),
1/2 tsp turmeric powder (haldi),
Salt to taste,
2-3 tbsp Oil for tempering.
For the covering:
1/2 cup gramflour (chickpea flour or besan),
1 heaped tbsp rice flour,
1/4 tsp turmeric powder,
1/2 tsp red chilli powder,
Salt to taste,
1/4 tsp baking soda (optional),
1 tbsp hot oil.
Water as required to form a paste.
Other:
Oil for deep frying,
10-12 pav (depending upon the number of wadas you make),
Garlic chutney,
Fried and salted green chillies*
Method:
In a kadhai, heat oil for tempering. Add mustard seeds and after they splutter, lower the flame, add asafoetida, curry leaves garlic paste, turmeric powder, salt, stir well. Then add mashed potatoes and mix really nicely so that the tempering is evenly mixed with the potatoes. Cover and cook for few minutes then put off the flame. You can add little chopped coriander leaves if you like, I didn't want the coriander flavour overpower the garlic flavor so I skipped it. Now your stuffing is ready.
Now let us make the batter for the covering. This batter is thickish similar to idli batter. Since we have to add a tbsp of nice hot oil to the batter, I start heating the oil in a kadhai for frying the wadas right before making this batter, and when the oil is hot I add a tbsp of oil to the batter. This is a tip to save your time as well as some fuel 🙂
Combine all the other ingredients for the covering in a bowl and mix it with a whisk so that lumps are not found. As I mentioned earlier the batter should be thickish. Add hot oil* and stir it nicely.
When your oil is ready for frying (test it by dropping a tiny amount of batter in the hot oil, if it rises up immediately its ready, if it doesn't then heat it for some more time. Also please do not overheat the oil till it smokes, otherwise when you drop the wadas into the oil, they will burn.
* How do you know if the oil you added to the batter is at the right temperature? When you add the oil to batter it should make a hiss sound and form few bubbles in the batter. If this doesn't happen, heat the oil for some more time and then add some more oil to the batter
(Visited 18 times, 1 visits today)