Beetroot Paratha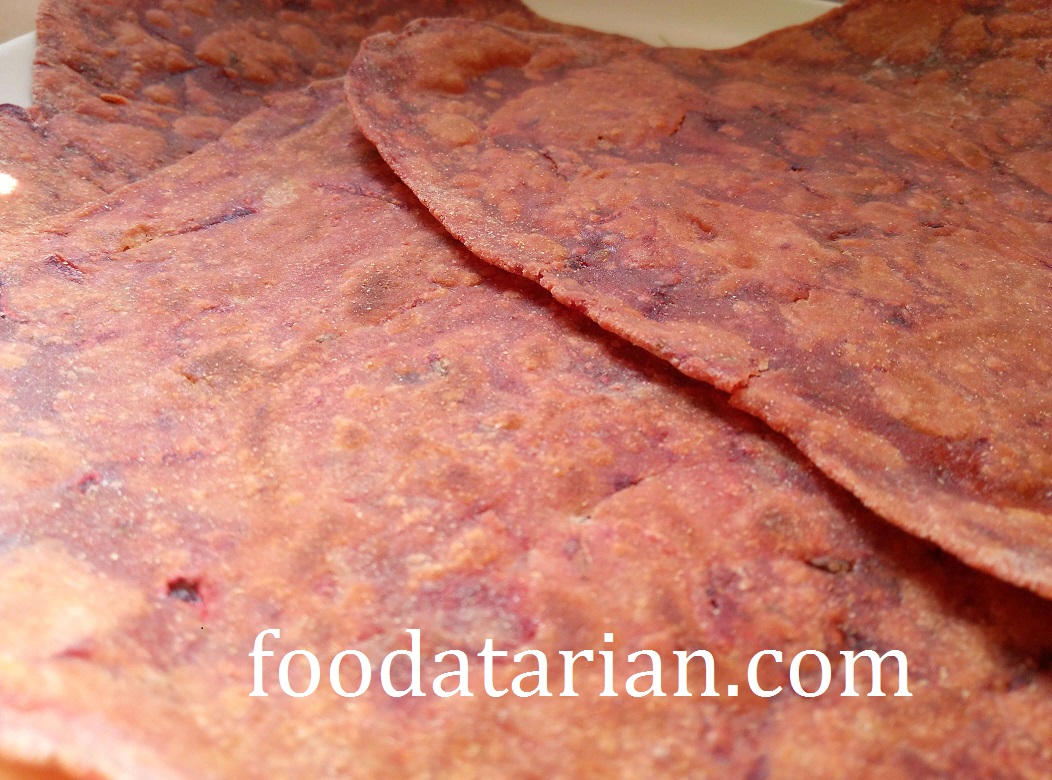 A friend suggested me to try making these beetroot parathas for kids. And when I made them my kids instantly liked them and named them Pink Paratha. So today this pink paratha (beetroot paratha) is a favorite dinner/breakfast in my household. They are healthy and nutritious. You can make them for breakfast or pack them in your kids lunch box.
Beetroot Parathas are so delicious and their pink color just add blush on your face while you eat them. 🙂
Ingredients:
1 beetroot, peeled, washed and grated,
1/2 tsp jeera,
A pinch of asafoetida/heeng,
1/4 tsp turmeric/haldi powder,
1/2 tsp red chilli powder,
Salt to taste,
Wheat flour/atta,
Water for kneading dough,
Oil/ghee for kneading and roasting.
Method:
Heat 1 tsp of oil in a kadhai and add jeera to it. Let it splatter and then add heeng. Then add the grated beetroot. Mix it well and add all the spices. Cover and cook for 2 mintues while stirring in between. Remove it from the flame and let it cool down. Then add wheat flour, 1 tsp of oil and water as required to knead a dough just like the chapati dough. Then make small balls and roll out parathas. Roast them on tava/skillet. Apply some ghee on both the sides while roasting and serve with coconut chutney, tomato chutney or tomato ketchup.
(Visited 26 times, 1 visits today)