Besan Laddoo (Method II)
My father-in-law loves sweets but is highly conscious about ghee and sugar. He insisted me to make Besan ke Laddoo and asked if they could be made with less ghee and sugar. This is my mother-in-law's recipe. The original recipe calls for a 2:1:1 ratio of gram flour, ghee and sugar, but as I told you earlier, I modified the recipe to a lesser fatty one. So here in the recipe I will give you the original recipe as well as tell you how I modified it.
Ingredients:
3 cups coarse besan or gram flour,
1 1/2 cups ghee (I used only 1 cup),
1 3/4 cups powdered sugar (I used 1 1/4 cup),
1/2 cup crushed dry fruits like cashews, pistachios, almonds and raisins,
1/2 tsp ground elaichi (green cardamom).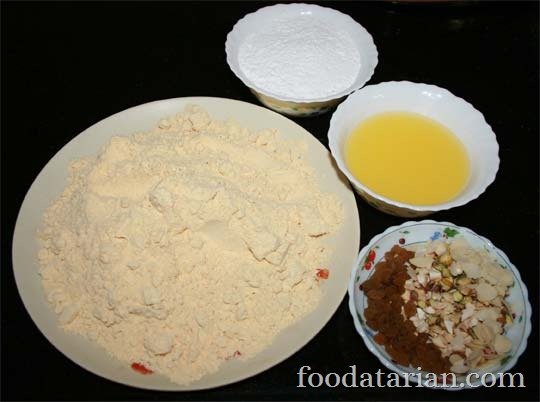 Method:
Melt ghee in a heavy bottom kadhai and add the crushed nuts except raisins. Roast them on low flame for few minutes until they begin to brown. Drain them and set aside. Now add raisins and fry them in ghee for a minute. Drain and set them aside along with other fried nuts.
In the same kadhai, add gram flour and roast on low flame for around 20-25 minutes stirring continuously so that it does not burn. The sign to stop roasting flour would be that the flour becomes fragrant and turns very light brown in color. Do not over roast else it will burn and impart a bitter taste to the laddoos.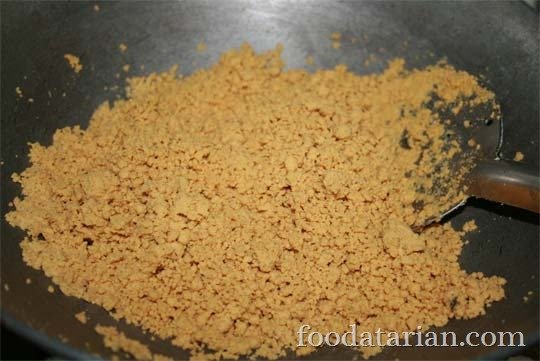 When done remove from flame and transfer to a big flattish plate (precisely a parat). If you have used 1 1/2 cups of ghee then wait for the mixture to cool down at room temperature before you add sugar. But if you are using 1 cup ghee as I did, add sugar to the flour immediately. I would suggest you to grind the powdered sugar for a few seconds before you add it to the flour. This way you ensure there are no lumps in sugar and it eases the mixing process.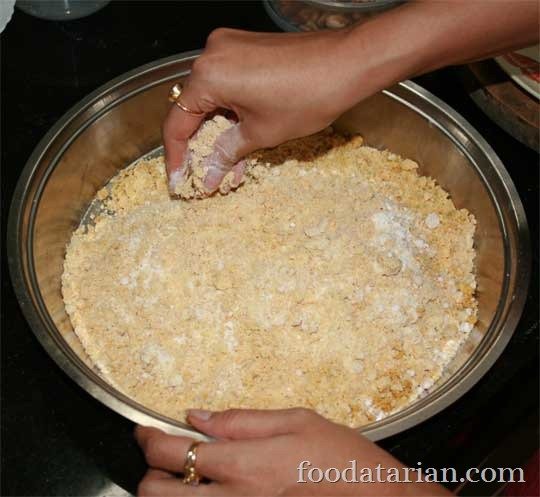 Then add the fried nuts and mix well. Start rolling laddoos by holding a spoonful of mixture in between your palms and pressing it to fix.
With more quantity of ghee, rolling laddoos is very easy, but with lesser ghee, it make take up some efforts.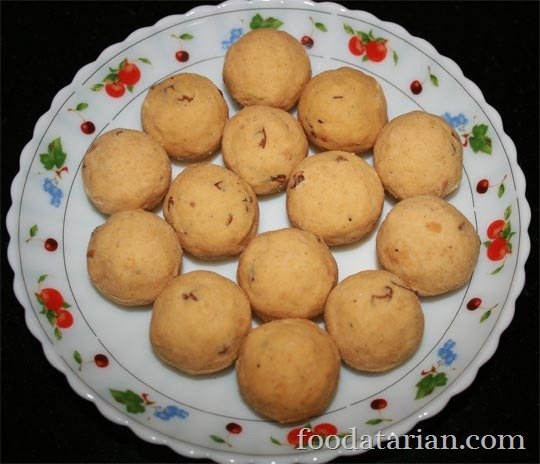 (Visited 5 times, 1 visits today)