Bread Fritters
Ingredients:
7-8 slices of brown/white bread,
1 cup gramflour (besan),
1/2 tsp ground garlic,
1/4 tsp turmeric powder,
3/4 tsp red chilli powder,
A tbsp of finely chopped coriander leaves,
Salt to taste,
Water,
Oil for frying.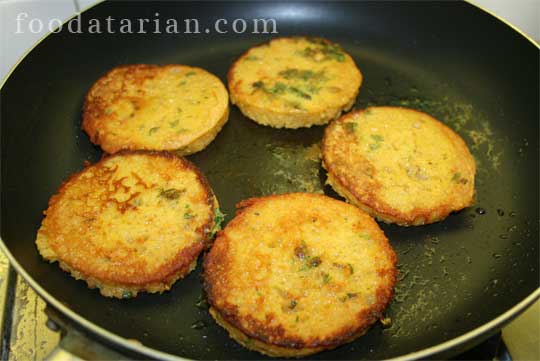 Method:
Scrape of the sides of the bread slices or cut them into round shape with a small bowl, as seen in the picture.
In a mixing bowl, combine rest of the ingredients except oil. Prepare a batter of dipping/coating consistency.
Heat some oil in a frying pan. Dip each bread slice into the batter and place it into the frying pan. Cook from both sides until golden brown in color (on medium flame or adjust accordingly). Serve hot with tomato ketchup or green chutney. Bread Fritters or Pakoras can be served as breakfast or brunch.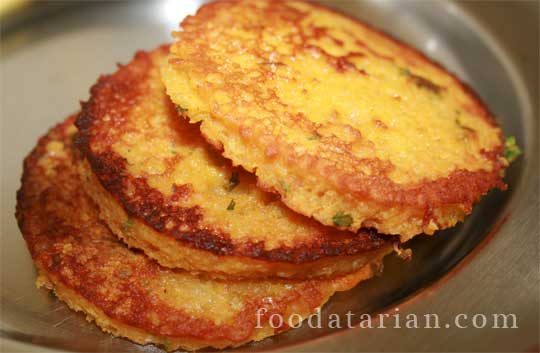 (Visited 3 times, 1 visits today)