Butter Cookies with Raisins – Christmas Cookies
Since its Christmas time, I got into a mood of baking cookies. Baked these simple butter cookies with raisins.
Ingredients: (Makes a dozen)
1 1/4 cup all-purpose flour (I have used whole wheat flour),
1/3 cup powdered sugar,
2/3 cup butter; softened,
1 tsp baking powder,
1/2 tsp vanilla extract,
1/4 cup milk; if required,
1/4 cup raisins.
Method:
Sift together flour and baking powder. In a mixing bowl, combine butter and sugar and whisk until soft and creamy. You can use a blender, which will quicken and simplify the process.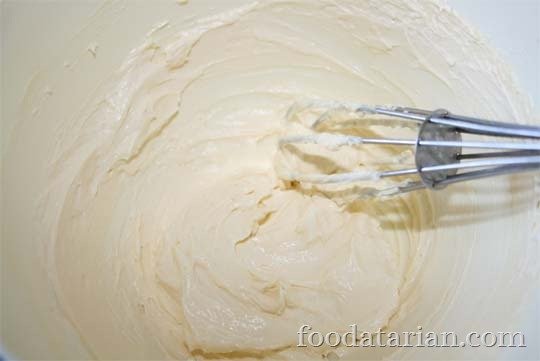 Then add sifted flour + baking powder to the butter + sugar mixture. Slowly combine the mixture. It will resemble of bread crumbs. At this stage you can add raisins and milk, only as much required to knead a dough.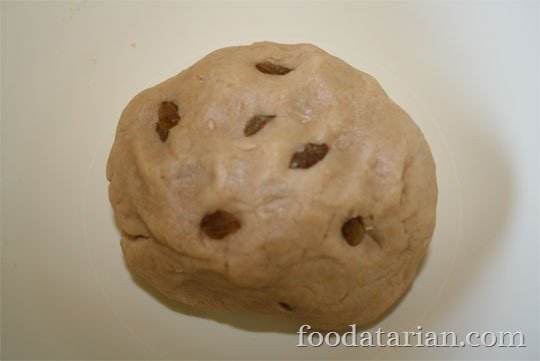 Preheat the oven at 180° C (approx 350° F). Make equal size small balls from the dough.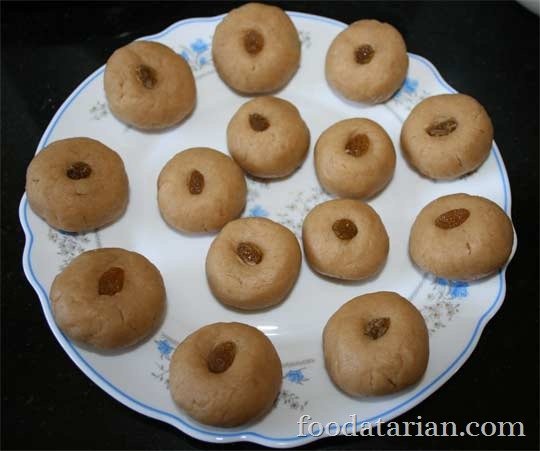 Place them on a baking tray. I did not grease the tray. You can also use a cookie sheet. Bake the cookies into the oven at the same temperature for around 15-20 minutes. Let them rest in the oven for a while before you take them out.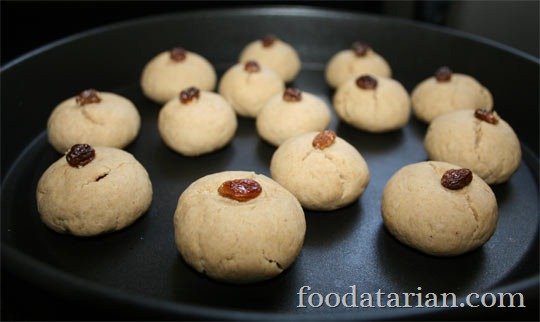 Cool them at room temperature and then store in an airtight container.
(Visited 3 times, 1 visits today)