Chocolate Ganache – Frosting or Filling for cakes and cupcakes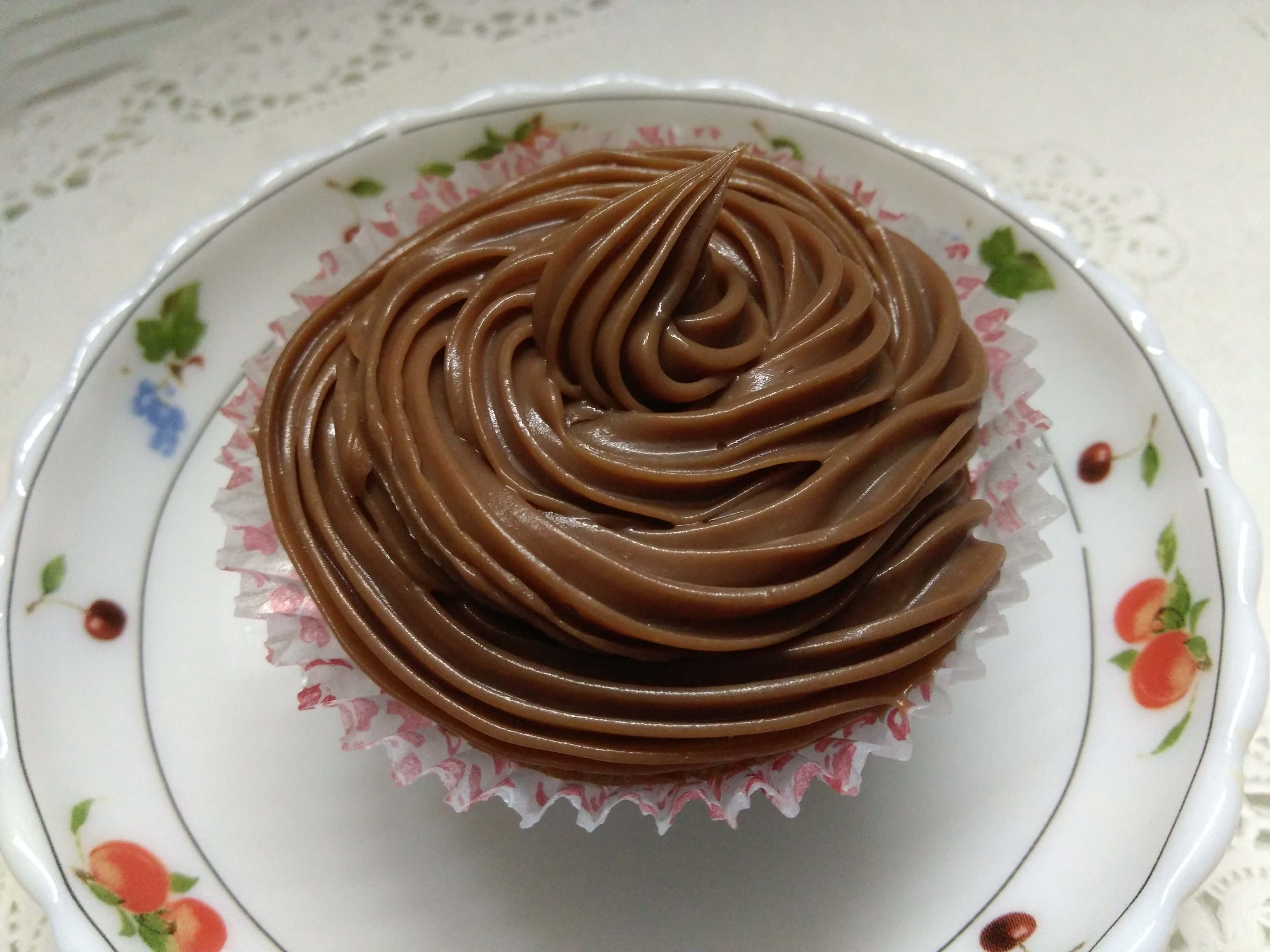 Chocolate Ganache….yummmm I am in love with this chocolate ganache and can surely say a spoonful of ganache in your mouth and you will feel you are in heaven, I did. A dense yet smooth and soft chocolate ganache is an ideal frosting or filling for your cakes and cupcakes or
Blend it with whipped cream to whip a delicous Chocolate Mousse.
Don't wait just try it out today. It is a very simple recipe with only 3 ingredients. Anyone can make this chocolate ganache without any difficulty. The only trick in this recipe is to use a good quality of chocolate. Milk or Dark is your choice. If you like a nice chocolaty flavor that doesn't overpower the taste of your cake then go in for milk chocolate. If you like a denser and deep chocolate flavor then dark chocolate it for you. You can make a white chocolate ganache as well.
Ingredients:
250gms or 8 oz of milk chocolate or dark chocolate; roughly chopped into bite size pieces,
200gms heavy cream,
1 tbsp butter at room temperature.
Method:
In a heavy bottom sauce pan, bring the milk to boiling point. As soon as the cream begins to boil remove it from flame. Add the chopped chocolate and using a whisk give it a nice stir. You will see the chocolate melting due to the heat of cream. Keep stirring until the mixture is even. Add butter and keep stirring for around 2-3 minutes until a shiny ganache is finally formed. Your chocolate ganache is ready.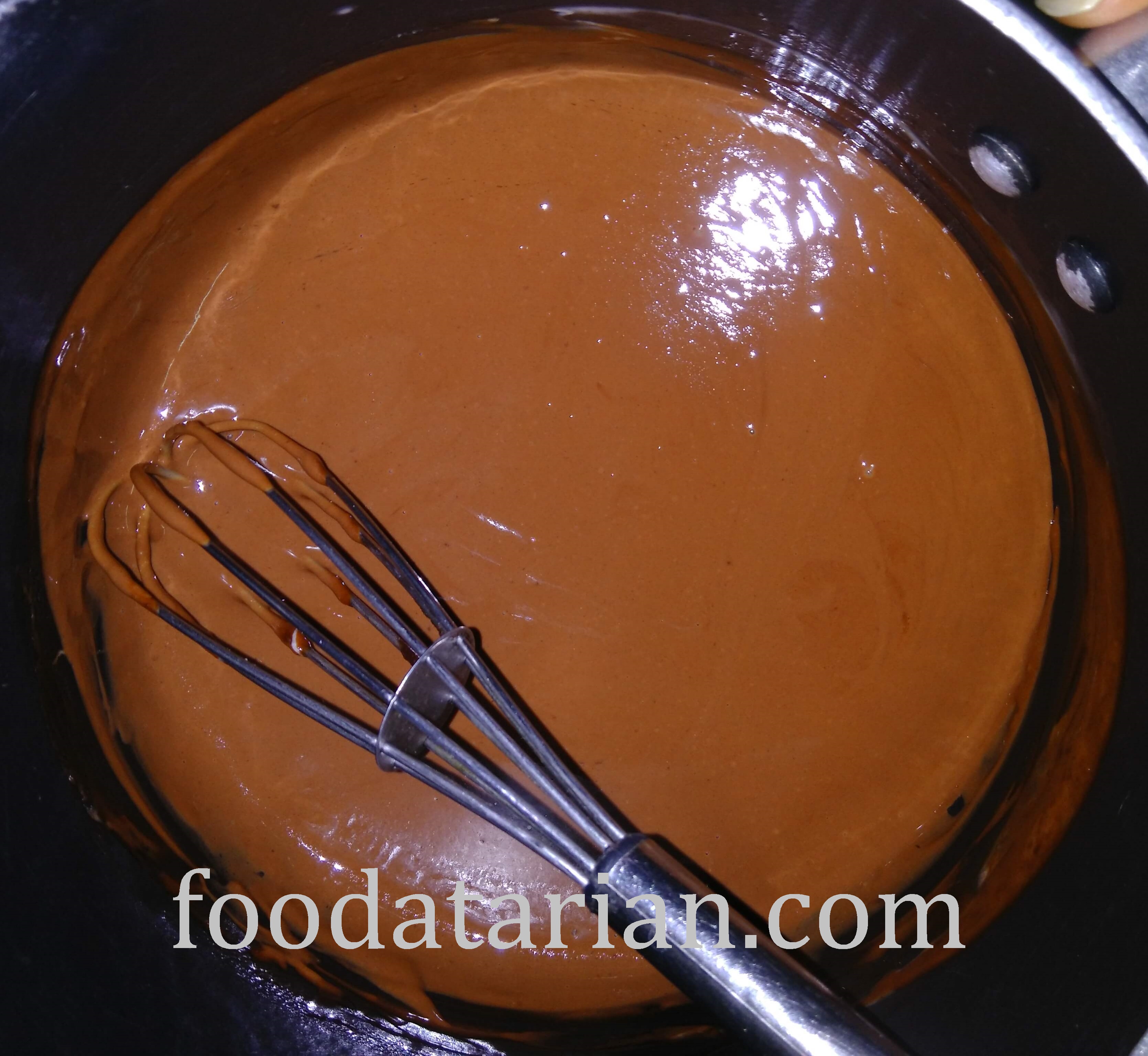 The ganache will start getting thicker as it cools down. You can use it in three ways:
1. While still warm use it to dip and coat your cupcakes in it.
2. Let it cool down and then fill it in a piping bag and frost your cake/cupcakes.
3. Whip the ganache when it cools down and use it as a filling or frosting.
Whichever method you use to frost your cake with ganache, it will always have the beautiful chocolate flavour.
(Visited 60 times, 1 visits today)