Chocolate Nut Fudge
Who doesn't like Chocolate Fudge? Well I guess there may be few, but this recipe is for all the fudge lovers. This rich chocolate nut fudge has a nice chocolate flavor of cocoa with milky sweetness of condensed milk and a texture of nuts. It is a lovely combination and the best way to begin your year. Happy New Year to all!
Ingredients:
200ml or 1/2 tin sweetened condensed milk,
25 grams (approx. 1 tbsp) butter,
1/3 cup cocoa powder,
1/4 cup sugar, (I do not like my fudge very sweet, but you can adjust sugar as per your taste buds)
1/2 tsp vanilla extract,
1/3 cup coarsely crushed mixed nuts like walnuts, hazelnuts cashew nuts, pistachios and almonds.
Method:
Add all the ingredients (except nuts and vanilla extract) into a saucepan. Place it on low flame.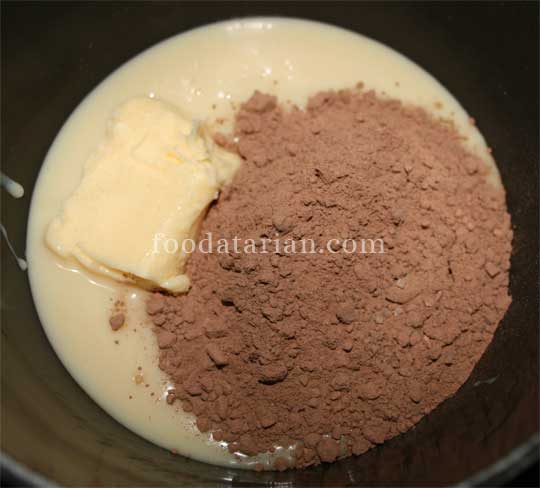 On the other hand grease a square/rectangular baking dish with butter. Line it with parchment paper or butter paper. The length of the parchment/butter paper should be more than the baking dish, so that when the fudge sets, you can use it to pull out the fudge from the sides of the dish. You can set the fudge into the greased dish also. It won't stick.
Meanwhile the ingredients would have started to heat up. Use a spatula to stir and mix everything well. Keep mixing until all the ingredients are well blended. Add the nuts and vanilla extract at this stage.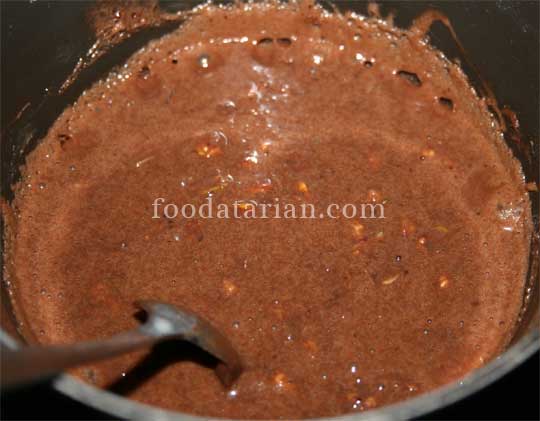 Scrape the sides of the pan and combine well. When the mixture starts leaving the sides of the pan and come together to form a ball, remove from flame.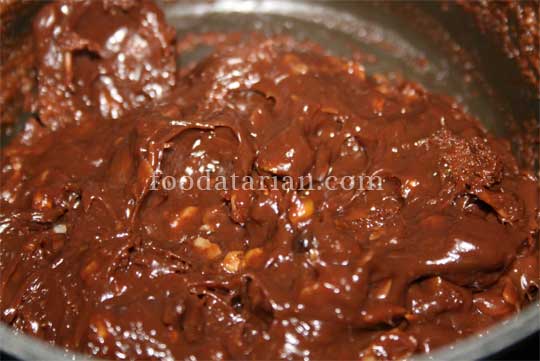 Now pour the fudge into the baking dish and allow it to cool at room temperature and then refrigerate for an hour or two, to set.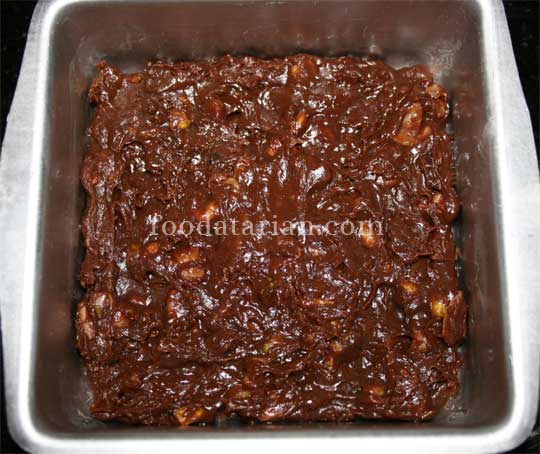 Once set, cut into squares.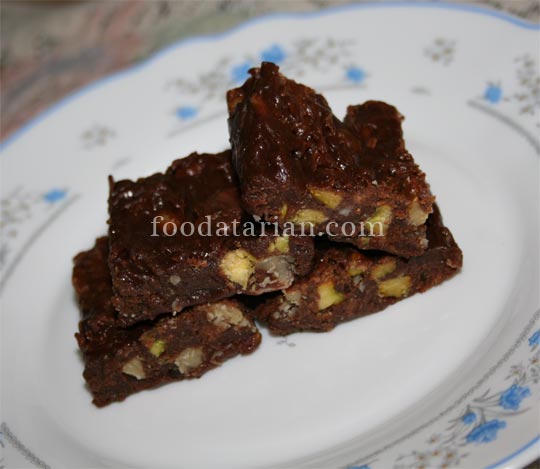 TIP:
To prepare plain chocolate fudge omit nuts.
(Visited 3 times, 1 visits today)