Corn Fritters
Ingredients:
1 cup boiled sweetcorn kernels,
3/4 cup flour,
2-3 tbsp cornflour,
1/2 tsp baking powder,
1 tsp ground coriander,
1/2 tsp ground cumin,
3/4 tsp paprika (or flakes of red chillies),
Salt to taste,
2 scallions (white onions); chopped,
1 small green bell pepper,
2 tbsp chopped coriander leaves,
Water,
Oil.
Method:
Heat oil for frying in a pan (shallow fry). Mix together all the ingredients and prepare a thick batter of dropping consistency.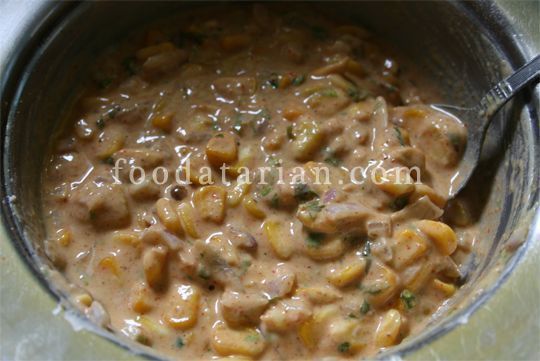 When oil is hot, reduce the flame to low-medium and scoop out spoonful of the batter and drop into the pan, spread into small round. Drop similar fritters into the pan leaving some space between each.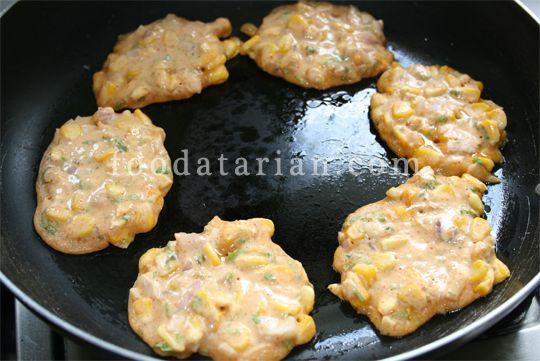 Fry at golden brown color from one side, then flip over and fry from the other side too. Serve with red chilli sauce.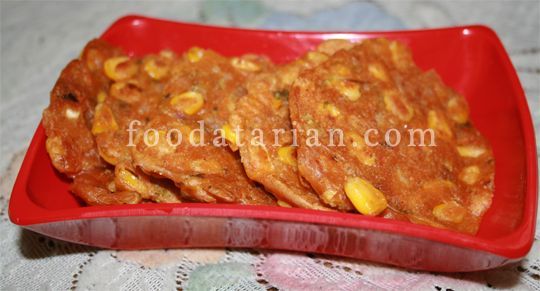 (Visited 2 times, 1 visits today)