Easy Broiled Chicken
Ingredients:
1 (around 2lb) chicken; quartered,
3/4 tsp minced garlic,
1/2 tsp soy sauce,
2 tsp freshly chopped parsley,
1 1/2 tsp freshly squeezed lime juice,
3/4 tsp pepper,
Salt to taste,
Butter.
Method:
Wash the chicken and pat it dry. Sprinkle all the ingredients except butter and smear well from all sides. Preheat the broiler. Melt the butter and pour half into the pan, place the chicken pieces on the skin side and then pour remaining butter over them. Broil for 15 minutes on each side, about 6-8 inches from bottom. Check if tender and serve.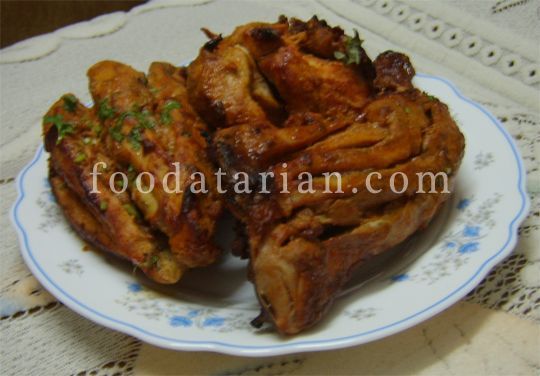 (Visited 7 times, 1 visits today)