Freezing Green Peas
Fresh green peas are available in plenty during the winter season in India. Well you can buy frozen green peas from grocery stores any time of the year, but while freezing green peas at home you can make sure of the quality and hygiene plus is also cost effective. My mother does this for years now and this year I did it too.
Ingredients:
4 kilos of fresh green peas,
1 tsp baking soda,
1 tsp salt,
Water as required,
Zip Lock Pouches for storage,
Thin muslin or cotton cloth to dry peas.
Method:
Shell the peas. The shelled peas will measure almost half the original quantity so 4 kilos would yield around 2 kilos of shelled peas. Separate very tender peas as they would not freeze properly. The proportion of salt and baking soda given here is suitable for 2 kilos of shelled peas.
Boil water (only enough to cover the peas) in a large utensil.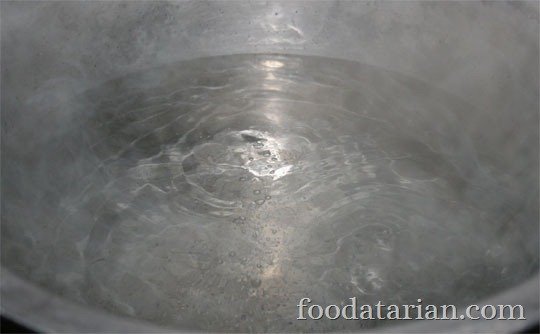 When begins to boil add salt and baking soda and give it a nice stir until dissolved.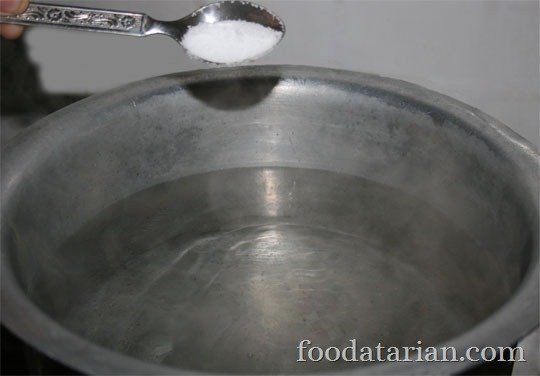 Add peas and cook stirring for 3-4 minutes.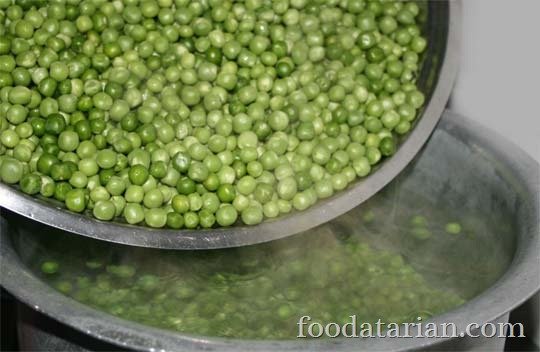 Drain and run cold water over them immediately.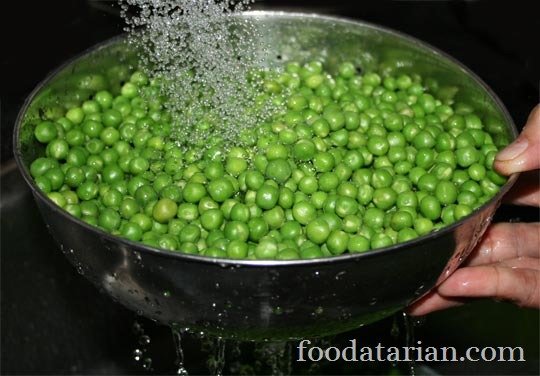 Spread them on a thin muslin or cotton cloth so that the moisture is absorbed by the cloth. Leave them on the cloth of 5-6 minutes.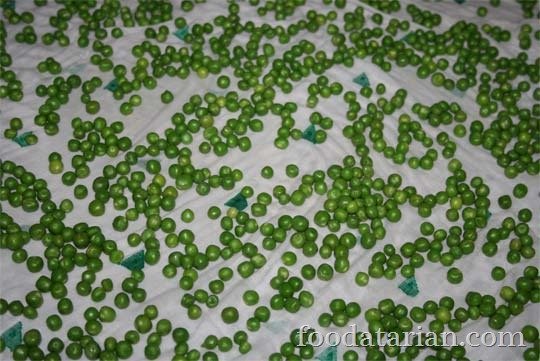 Then carefully pack into zip lock pouches leaving around 1-2 inches of the pouch empty. Remove all the air and lock them. Freeze them and use them any time of the year.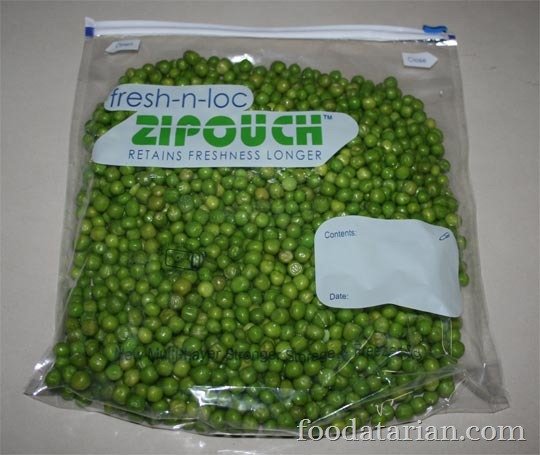 (Visited 34 times, 1 visits today)