Grilled Cheese and Garlic Chicken with Herbs
Wish you all a Merry Christmas!!!
I prepared this Cheesy Garlic Chicken with nice flavors of herbs, grilled to perfection, this Christmas. Here's the recipe.
Ingredients:
500gms (2-4) Chicken breasts without bones,
8-10 cloves of garlic, crushed,
3/4 cup bread crumbs,
1/2 cup shredded Cheddar cheese,
1/4 cup grated Parmesan or Mozzarella cheese,
1/2 tsp oregano,
1/2 tsp rosemary,
Salt and black pepper to taste,
1/2 cup butter.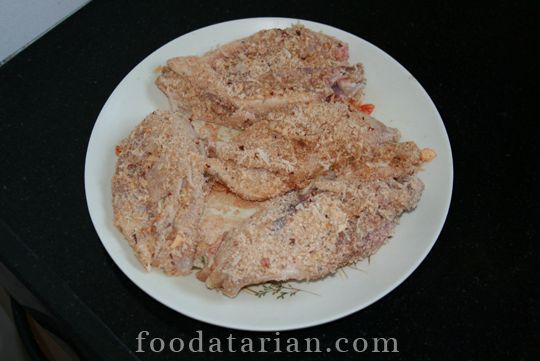 Method:
Preheat the oven to 175 degrees C (350 degrees F). Lightly prick the chicken breasts. Melt butter in a pan and add garlic to it. Roast on low-medium flame until it is fragrant and lightly brown (do not burn). Put off the flame and add the chicken to it. Coat all the chicken pieces with butter and garlic. In a shallow dish, mix other ingredients. Take each piece and dip it into the cheese-bread crumb mixture to coat well. Place into a greased baking tray and grill/bake them for 5 minutes from each side.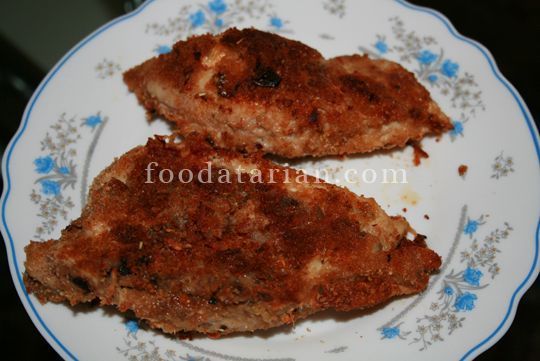 (Visited 13 times, 1 visits today)