Grilled Chicken Caesar Wraps
Ingredients:
3 flour tortillas,
3 grilled chicken breasts; diced,
Shredded Romaine Lettuce leaves,
1 green/red Bell Pepper; finely chopped,
1/4 cup Caesar dressing,
Mayonnaise,
A dash of Rosemary,
Shredded Parmesan cheese,
Salt and pepper to taste.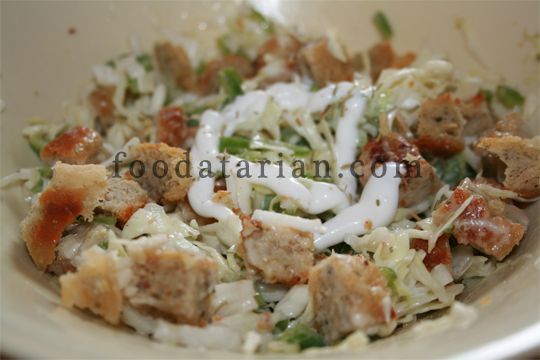 Method:
Mix all the ingredients and divide them into three equal portions. Then spread on each flour tortilla, roll and serve.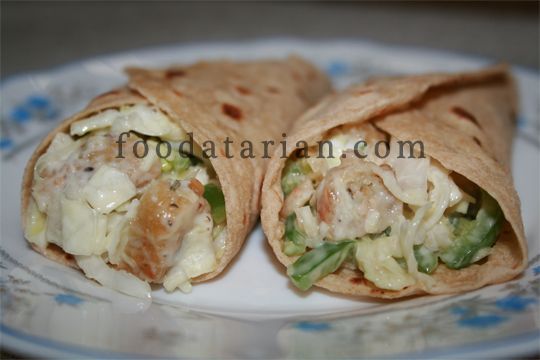 TIP:
To prepare grilled chicken, marinate them with some rosemary, white wine and salt. Then grill until tender.
(Visited 25 times, 1 visits today)