Mocha Frappucino
Ingredients:
2 glasses of cold milk,
4-5 ice cubes,
1/2 cup chocolate sauce,
2-3 tsp instant coffee powder,
1/2 cup thick cream,
4 tsp sugar or as per taste,
Whipped cream to top.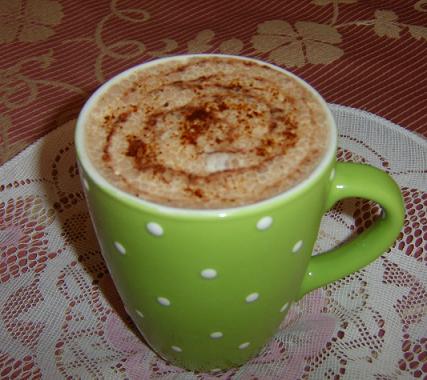 Method:
Put all the ingredients except the whipped cream into the blender and blend for 2-3 minutes till all the ingredients mix well with each other. Then gain whip if for around 5 minutes so that froth is formed. Now pour the coffee into serving glasses, top with whipped cream and more chocolate sauce if you like. You can also sprinkle some coffee powder and grated chocolate on top.
(Visited 20 times, 1 visits today)