Pomegranate Raita (Salad)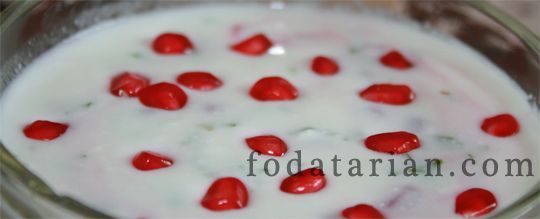 An unusual recipe of 'raita' made with pomegranate. The raita is made up of creamy yogurt, with red crystals of pomegranate that gives a blushing pink color to it, makes it more attractive. The best part of this raita is that you need not have it with your food, but eat it as a filler any time of the day.
Ingredients:
400gms yogurt (or sweetened yogurt) well beaten,
3 scallions (spring onions), chopped,
2 tsp sugar,
1 pomegranate, arils or seeds separated and juice preserved.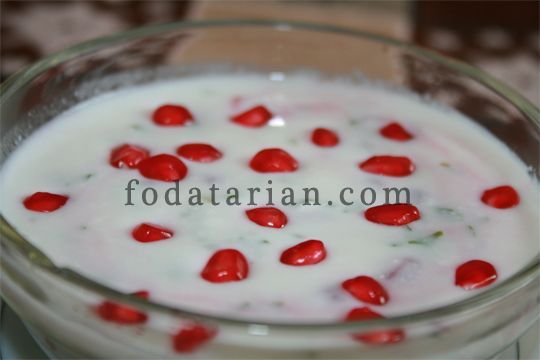 Method:
Leave a tbsp of pomogranate arils for garnishing and chill them until ready to serve. and mix all the other ingredients together. Also add the juice to the raita to get the nice pink color to the raita. Just before serving garnish with the reserved pomogranate arils.
(Visited 12 times, 1 visits today)