Puran Poli (Sweet stuffed Indian bread)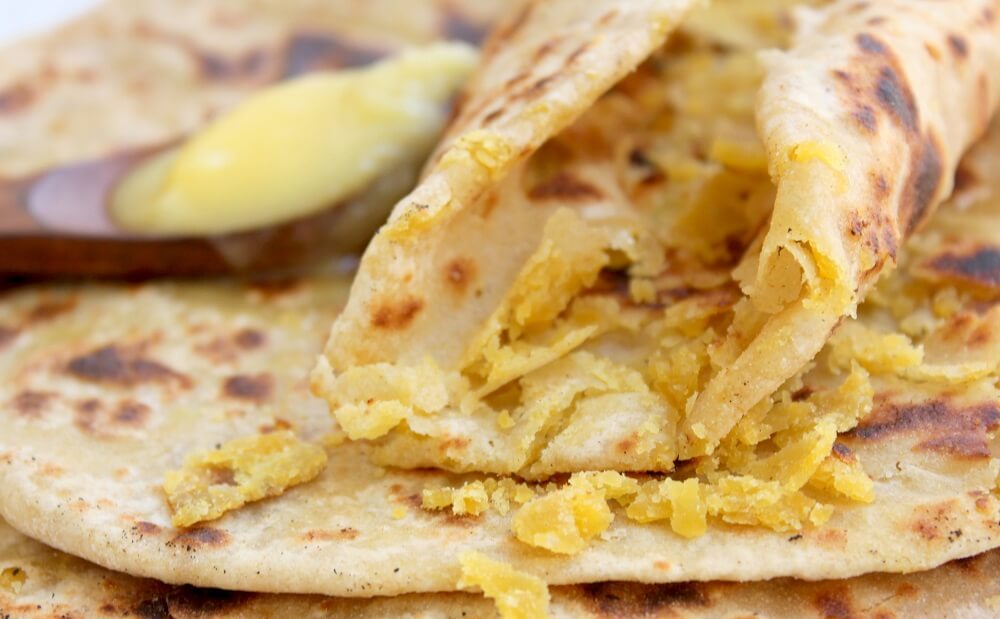 A very happy holi to all my friends. Holi is a festival of colors and is a two day celebration that begins with Holika Dahan and is concluded by playing with colors. It marks end of evil thoughts and sharing of warmth and love. The beauty of the festival is due to the delicacies made and shared with family and friends.
Tomorrow is 'Holi' and here in Maharashtra (Western state of India) Puran Polis are made as 'prasad' offered during the 'Holika Dahan' which is a ritual followed for years with a faith of win of good over evil. There is a story behind the tradition which we were taught is schools when we were kids.
'Puran Poli' in Marathi (Maharshtra) or 'Obbattu' or 'Parappu Poli' in Southern India is a delicacy made out of chana dal which is split and skinned Bengal gram and gul (jaggery) that is called 'pooran' stuffed in a soft and stretchy dough and rolled into polis or rotis. The southern version is a little different than the Maharashtrian one and I will post that one soon.
Different recipes are prepared on the ocasion of Holi in different parts of the country like Ghujiya, Khoya Almond Ghujiya, Malpua. You can also try Spongy Malpua Mithai, Almond Burfi I, Almond Burfi (Badam Barfi Method II) , Anjeer Khoya Dry Fruit Laddu , Moong Dal Halwa , Creamy Coconut Pudding , Rice Payasa , Moong Payasa , Khajur Khoya Mithai , Rice Kheer , Pumpkin Kheer , Shrikhand , Rabri or Basundi , Chandrakala , Mohan Thal
Today we are exploring the 'Puran Poli'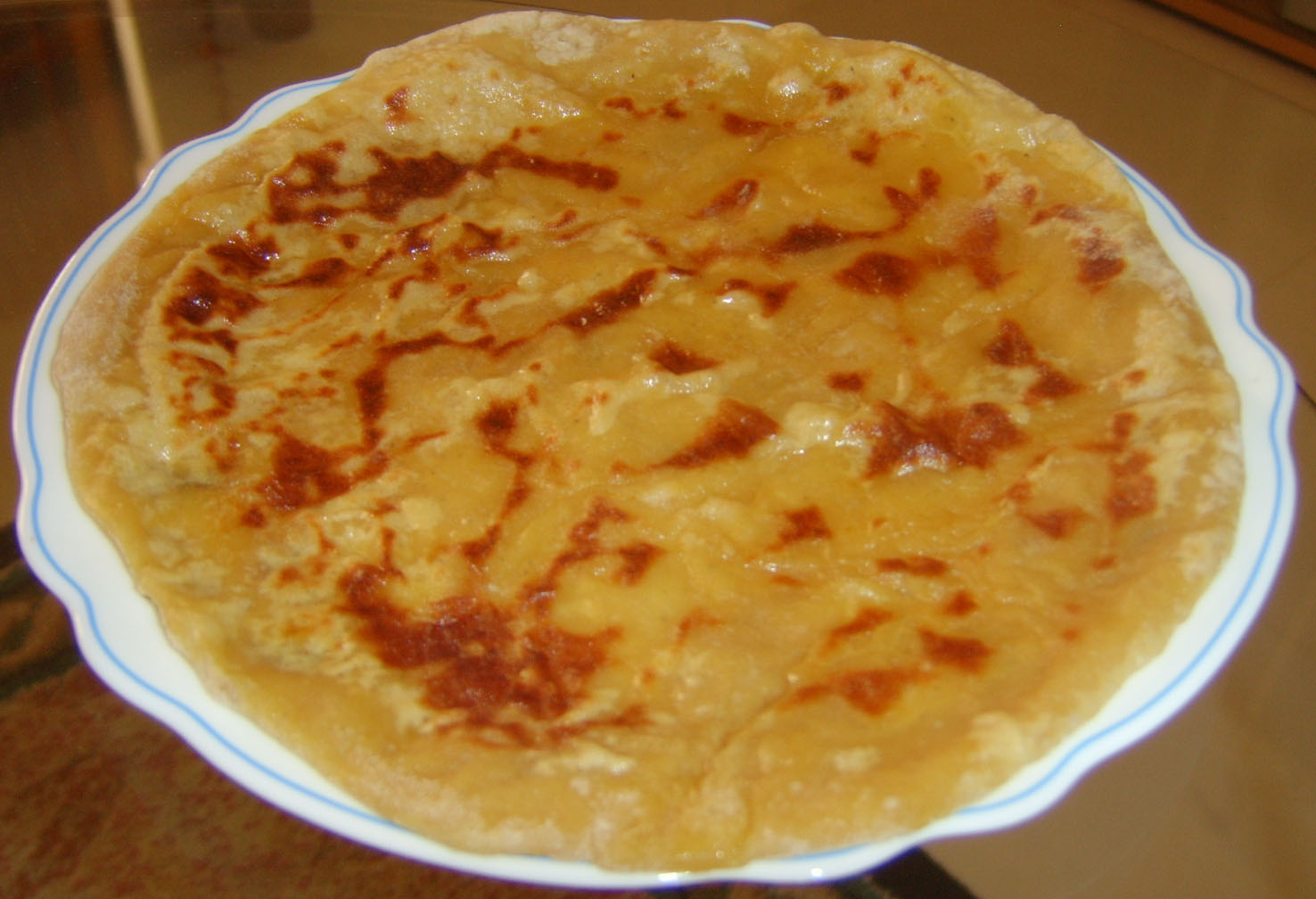 Ingredients:
For puran-
1 cup chana dal (bengal gram) soaked for 2 hours,
1 cup jaggery,
1 tsp elaichi powder (green cardamom),
1/4 tsp jaiphal or nutmeg powder,
1-2 tsp ghee.
For the dough-
1 cup maida (refined wheat flour),
2 tbsp whole wheat flour,
A pinch of salt,
1 tsp melted ghee or oil,
Water,
Oil for kneading the dough.
Method:
Mix all the ingredients for the dough except oil to knead a soft and smooth dough prepared for chapatis. When done, use
oil to knead it more till it becomes very soft and smooth. Knead this dough with oily hands for 4-5 minutes till its
elastic in consistency. Cover and keep aside for an hour or so.
Cook the chana dal using very less water. When cooked, you can drain the remaining water and use it to prepare 'katachi
amti' – its a type of Maharashtrian dal served with puran poli. Else you can cook this water along with the dal to prepare the puran (stuffing). In a non-stick pan, heat some ghee and drop in this cooked dal into it. Cook this dal stirring continuously till it thickens and all the water has dried up. Then add the jaggery to it. Mix well and stir continuously to form a thick puran. Add elaichi and nutmeg powder, mix well, remove from heat and let it cool at room temperature. Later use the 'puran-yantra' or grinder to grind this dal till smooth but thick. Do not grind it for a longer time, since dal will liquefy and it will be really difficult to stuff it in the poli or roti.
Divide this puran into equal portions, and then make same number of small balls out of the dough. The dough is slightly
sticky and it stretches when you roll poli out of it, hence take small dough balls. Stuff the puran into it, stretch the dough to meet its ends and seal. Use maida for dusting and rolling. Roll poli or roti out of it and cook on a tava / griddle just like rotis. Spread lots of ghee on it and serve with milk.
(Visited 51 times, 1 visits today)