Quick Chicken Kebabs
Ingredients:
200gms chicken mince,
1 tsp finely chopped garlic,
1 tsp finely chopped green chillies,
1 tbsp finely chopped coriander leaves,
Salt and red chilli powder as per taste,
1/2 tsp garam masala powder,
Oil.
Method:
Mix together all the ingredients and divide into 4 equal portions. Grease the skewers with some oil and arrange each portion carefully on the skewers. Wet your palms with some water and spread the mixture evenly on the skewers. Place them into a tandoor or pre-heated oven at 175 degrees C for 7-8 minutes. Baste with some oil, turn the skewers and cook for 4-5 more minutes or as required. Serve hot with mint chutney.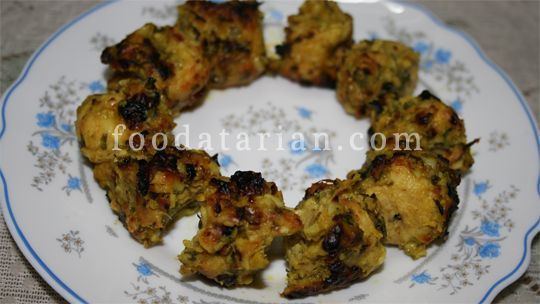 (Visited 2 times, 1 visits today)