Quick Meatballs and Rice
I had got these frozen chicken meat balls some time back. Usually I fry them and we have it as a snack. This time I thought of preparing a sauce for meatballs and serve it over rice. The sauce is sweet and sour tomato sauce with a distinct flavor of rosemary and parsley. A very simple recipe ready in 10-12 minutes.
Ingredients:
250grams (9 ounces) frozen meatballs (could be chicken or meat), (Or make your own by following this recipe of Meat Balls)
1 small red onion, finely chopped,
300ml tomato puree or 10 ounces of tomato paste,
1/2 tsp dry rosemary,
1 tbsp finely chopped parsley,
1/2 tsp paprika or chilli flakes (adjust as per taste),
Salt and pepper to taste,
1/2 tsp sugar,
Chicken stock or water as required,
Olive oil.
For the rice –
1 cup uncooked long grain rice,
2 cups water,
Salt to taste.
Method:
Thaw the meat balls. In a wok heat some olive oil. Add onion and sauté until soft.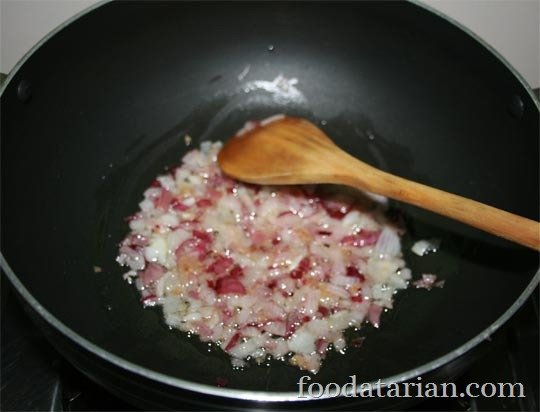 Then add tomato puree/paste and cook stirring occasionally for few minutes.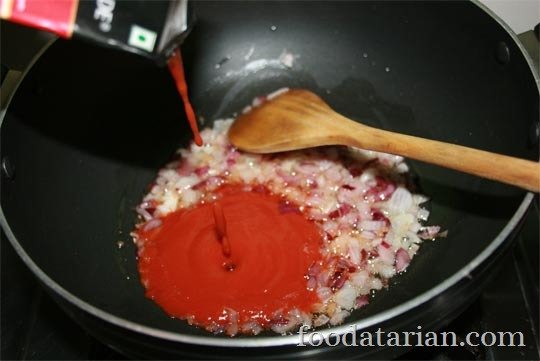 Then add rosemary and parsley and give it a nice stir.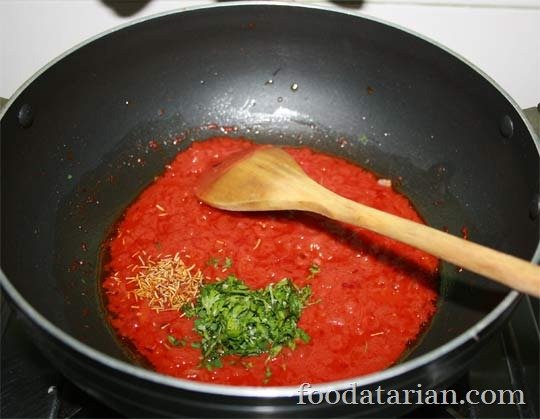 Cook until the sauce starts leaving oil from the sides of the wok. Then add enough chicken stock/water for a gravy like consistency and bring to boil. Season with salt, pepper, paprika, sugar and mix well. Now add thawed meatballs, cover and cook for a few minutes.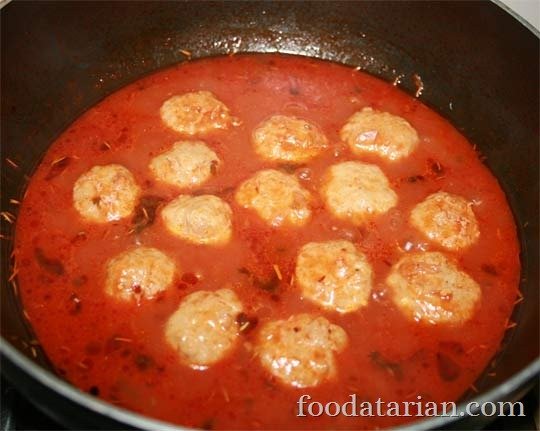 For the rice –
Wash rice and set it aside. In a deep pot, boil 2 cups of water with salt. Then add rice to it. Stir nicely and let it cook for about 7-8 minutes. Time of cooking may vary according to the rice.
Serve meatballs over rice.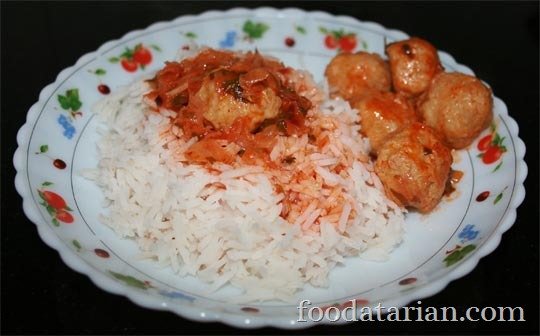 (Visited 10 times, 1 visits today)