Red Velvet Cake with Traditional Frosting – A Gift for your Valentine!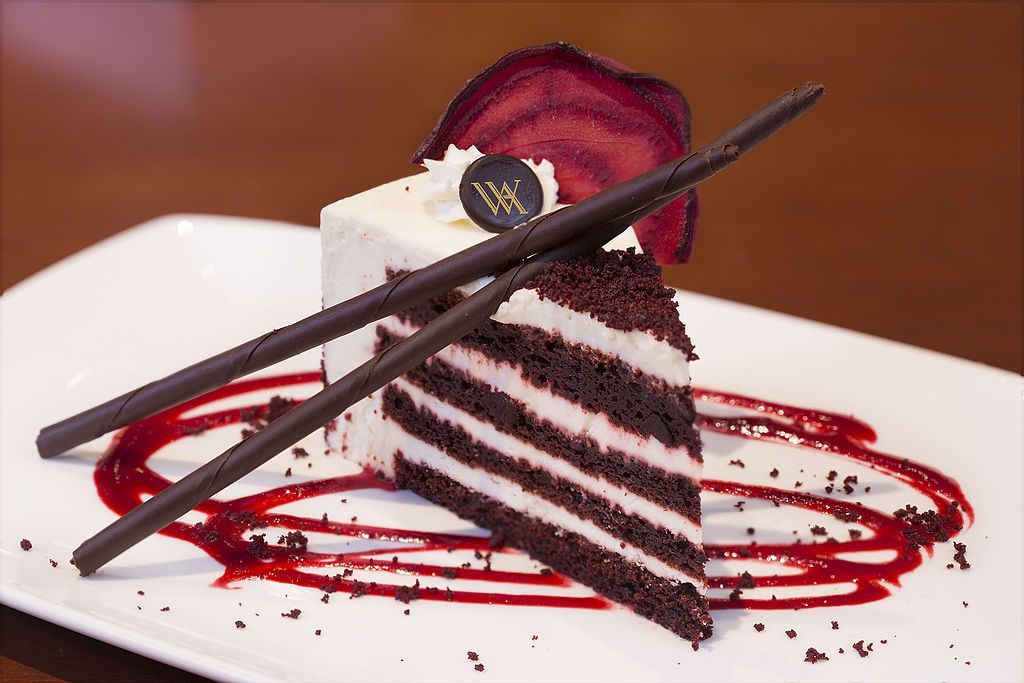 Valentine's day is just two days away. If you want your valentine to fall in love with you (all over again) make this vivacious and dramatic red velvet cake and make him go nuts. I baked this cake a  little ahead of Valentines day so that I can share the recipe with all of you. Wish you all a very happy Valentine's day!
Ingredients:
1 1/4 cups cake flour (can use all-purpose flour too),
1 heaped tbsp unsweetened cocoa powder,
1 cup powdered sugar,
1 large egg,
3/4 cup refined oil,
1/2 tsp vanilla extract/essence,
2 tbsp deep red food coloring,
1/2 tsp baking powder,
1/2 tsp baking soda,
1/2 tsp white vinegar,
1/2 cup buttermilk,
1/4 tsp salt.
For the frosting –
2 1/2 tbsp plain flour,
1/2 cup full cream milk; cold,
1/2 cup powdered sugar,
1/2 cup unsalted butter at room temperature.
Method:
Sift together flour, baking powder, baking soda and salt. Using a hand mixer or electric mixer, beat egg and sugar until soft and creamy. Add oil and blend again on medium speed for few minutes until the mixture is cream in color. In a small bowl, combine red food coloring, vinegar and cocoa. In another bowl, mix buttermilk and vanilla essence. Stir both the mixtures with a fork until well blended.  Add coloring mixture to the creamed egg, sugar and oil and blend it until uniformly mixed. Then add the buttermilk mixture and beat again. Now add sifted flour in two or three batches, blending each time after every addition.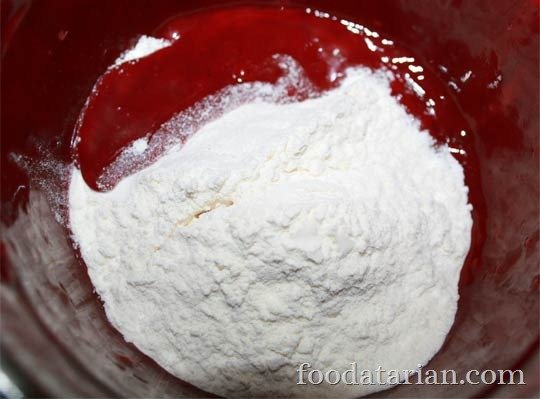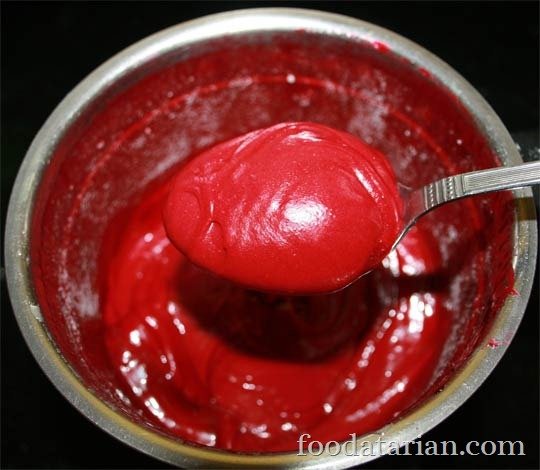 Grease a baking cake pan and pour the batter into it. Level the top using a spatula. Remove any air bubbles by tapping the pan on the kitchen platform a couple of times.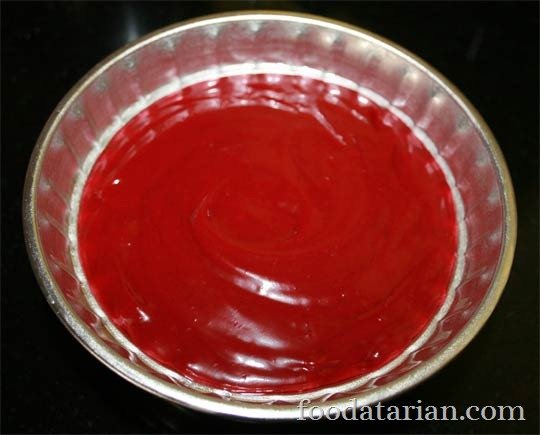 Bake in a preheated oven at 180 degrees C (around 350 degrees F) for 30-35 minutes or until a toothpick inserted into the center of cake comes out clean. Let the cake rest in the oven for few minutes. Let the cake cool down completely before frosting it.
For the frosting –
In a small saucepan combine milk and flour. Whisk cold milk and flour until well blended. Place it on a low flame and cook whisking continuously else the mixture will stick to the bottom of the pan and lumps would be formed. When the mixture thickens, remove from flame. The flour and milk mixture should be just warm enough while adding it to the butter and sugar mixture. If it is too hot then the frosting will run down or if it is cold then lumps would be formed.
Now cream butter and sugar using the mixer until soft, even and creamy in texture.
Combine both of them and beat it on a medium-high speed until nice frosting is ready.
Assembling the layers –
Slice the cake horizontally with a serrated knife. You can choose to make 2 or 3 layers depending upon the height of your cake. You may need to scrape down the top of the cake to level it. Reserve the scrapings for decoration. Now place one layer in a plate on the cake decorating stand. Scoop out a portion of frosting and spread it evenly over the cake.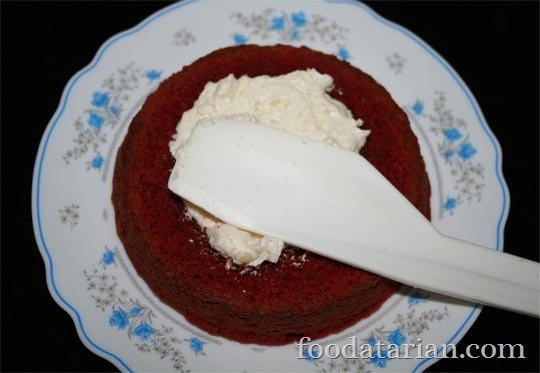 Place the other cake layer on top of the frosting and spread a layer of frosting over it. Continue this for all the layers. When the last cake layer is placed, cover the entire cake with the frosting to coat all over.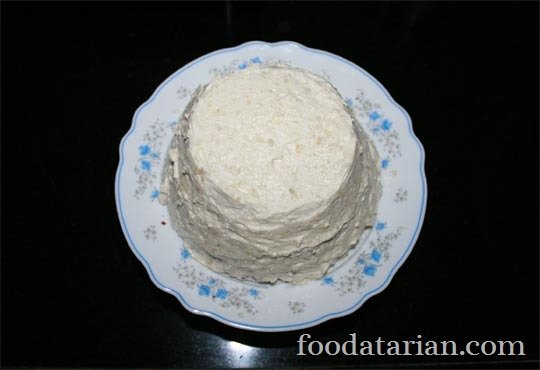 Now decorate with the reserved cake scrapings.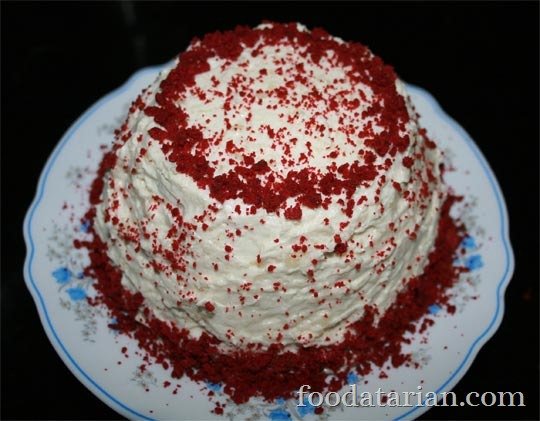 (Visited 50 times, 1 visits today)