Scrambled Eggs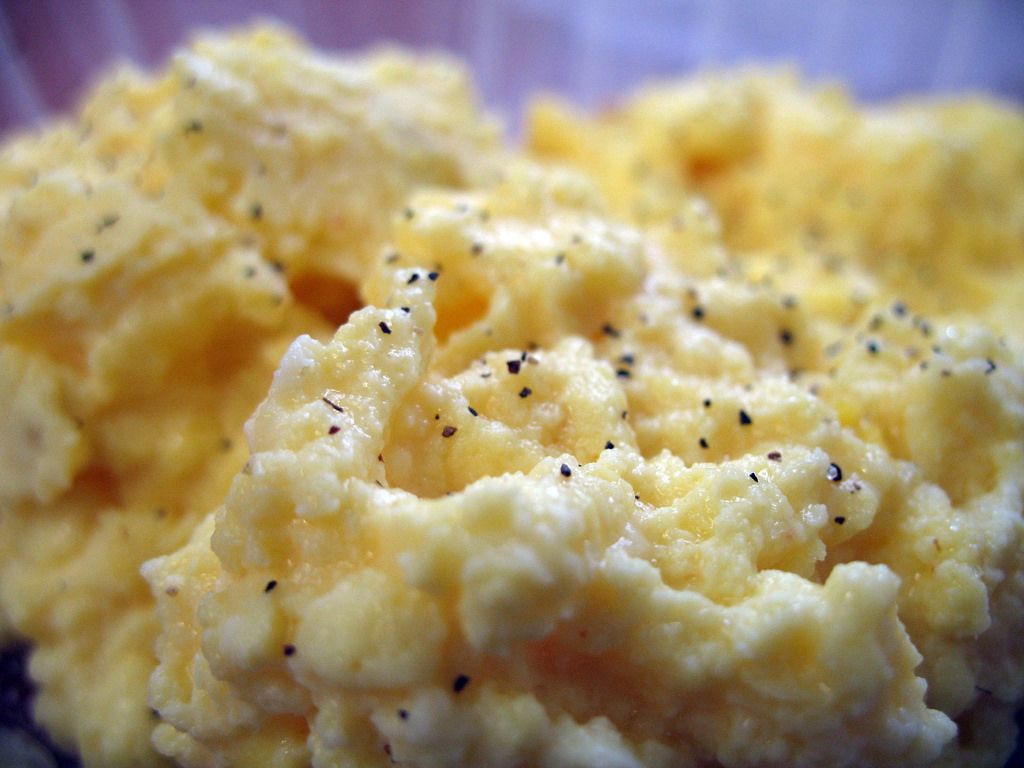 Scrambled eggs is a favorite breakfast in Britain. I used to have it almost everyday while I was there some time ago. Its healthy and the recipe is fairly simple.
Ingredients:
4 eggs,
1/2 cup heavy cream,
Salt and pepper to taste,
2-3 tbsp butter,
1/2 cup processed cheese; grated (optional).
Method:
In a mixing bowl, beat eggs, add cream, season with salt and pepper. In a pan, melt butter and then pour the egg mixture onto it. Let it cook on low-medium flame for few minutes. When you see the egg leaving the sides of the pan, using a spatula mix gently to scramble the eggs. Cook for few minutes, stirring ocassionaly. Add cheese, mix well and remove from flame. Serve with your choice of bread or assorted breads.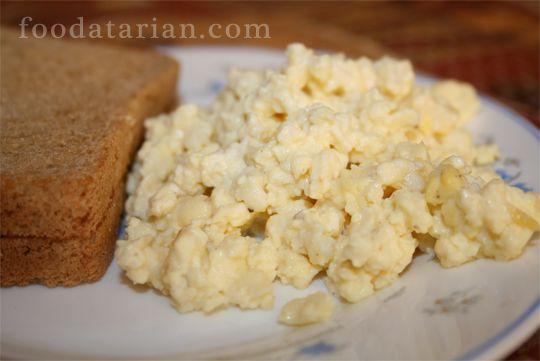 (Visited 65 times, 1 visits today)