Simple Shortcrust Pastry
Shortcrust pastry is a pastry that forms a base for a pie, quiche or tarts. Since this recipe is vegetarian, I have not used eggs. Butter is rubbed into flour and kneaded with chilled milk or water to form a dough. A frozen pastry dough wrapped in a cling film can be stored for up to 3 months.
Ingredients: (Makes two 9″ deep crust pastries)

2 1/4 cups of all purpose flour,
150 grams salted butter; chilled,
7-8 tbsp (or as required) chilled milk or chilled water.
Method:
Place the flour into a large mixing bowl. Dice butter and add to the flour. Rub butter into the flour using your fingers until the mixture resembles coarse bread crumbs.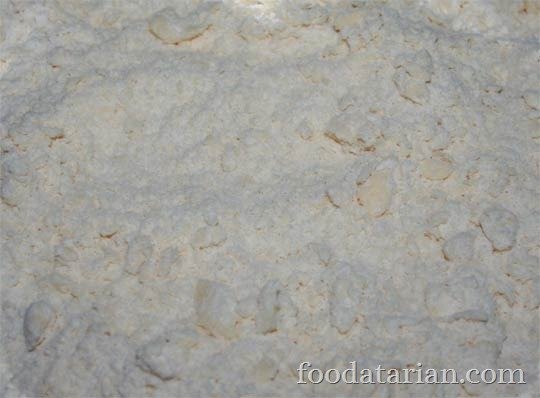 Then make a well in the center of the flour mixture and add all the milk at once. Since the level of absorption differs from flour to flour, you may need more milk. You can add more milk if needed while forming the dough.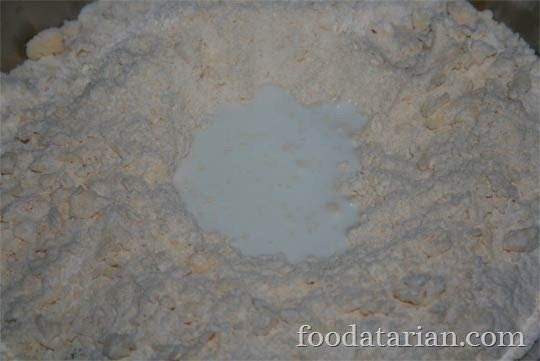 Slowly fold in the flour to bind together into a dough.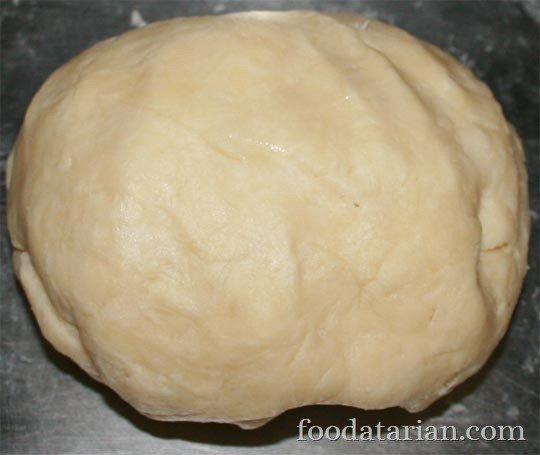 Wrap the dough thoroughly with a cling film and chill for 15 minutes before using. Remove the dough from the refrigerator and let it come back to room temperature, before use. Place the dough on a lightly floured surface and roll using a rolling pin (preferably a straight one). Lightly dust with flour and roll again. Continue this process.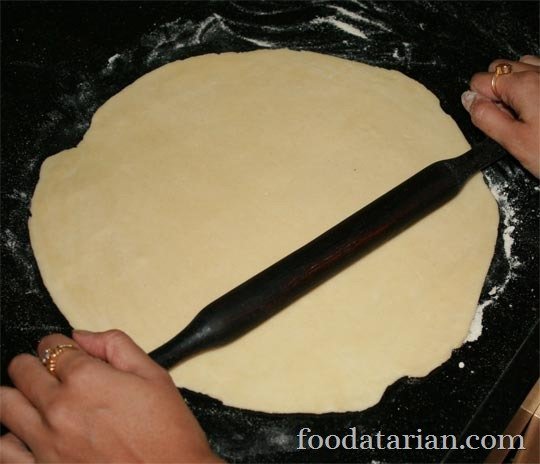 (Visited 4 times, 1 visits today)