Sour Cream Fruit Dip Recipe – Ready in 5 minutes and Kids Love it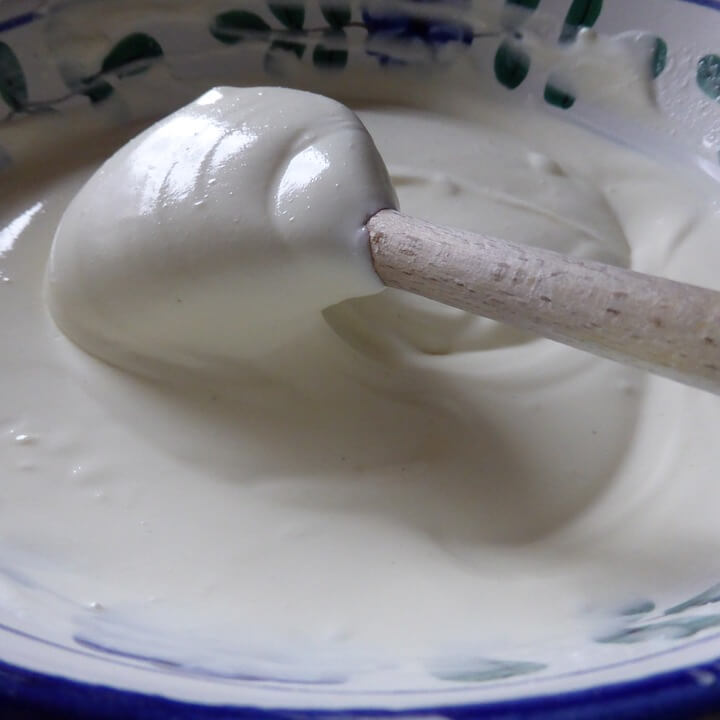 Kids and even adults love fruits served with a gooey, sweetened cream. It's called a Fruit Dip and it can be made very easily.
Ingredients:
1 3/4 cups sour cream
1 cup whipped topping
3 1/2 (3.5) tablespoon sugar (I prefer brown sugar)
1 1/2 teaspoon cinnamon
1/2 teaspoon nutmeg. You can even use 1/2 teaspoon vanilla extract instead of nutmeg
Recipe:
Take a bowl and mix sour cream, sugar cinnamon and nutmeg/vanilla extract. Refrigerate it for 45 minutes. Now add whipped topping to it and refrigerate it for another 15 minutes.
Cut fruit of your choice such as apples, blackberries, strawberries, grapes, oranges, peaches, watermelon into pieces.
Tip: If you are using bananas or apples, dip them into lemon juice. This prevents discoloration.
Place the fruit dip in the center of the plate, with fruits around the dip and serve!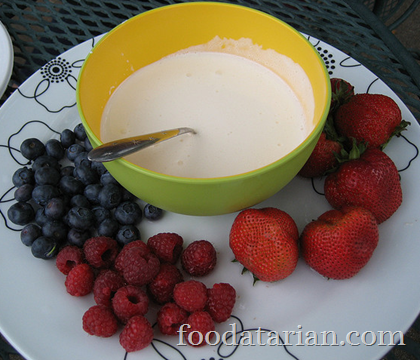 Image courtesy [cracker and cheese]
(Visited 2 times, 1 visits today)