Sour Yogurt Pakoras
I always prepare my yogurt at home, but for some reasons it became sour once. Since it was in a large quantity I didn't know what to do. One of my friend suggested me to make wadas out of them. Though I didn't note down her recipe, here is my version of the recipe. I made them and they were awesome, my family finished them off in few minutes.
Ingredients:
1/2 cup sour curd/yogurt,
1/2 cup maida,
1/2 cup besan,
1 onions; diced,
1-2 green chillies,
1 tsp jeera,
1/4 tsp soda bicarb,
Salt to taste,
2 tbsp finely chopped coriander leaves,
Oil for deep frying.
Method:
Heat oil in a kadhai. Mix together all the other ingredients in a mixing bowl.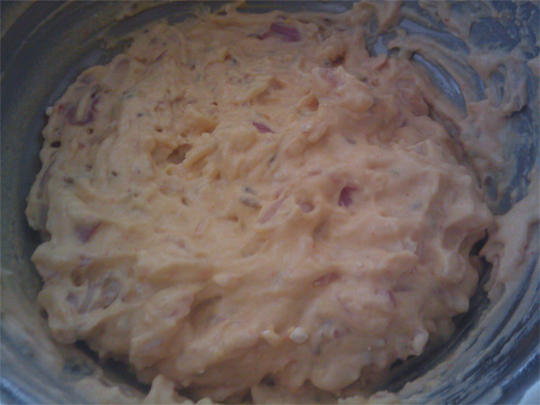 Prepare small balls and fry them at medium flame till they turn golden.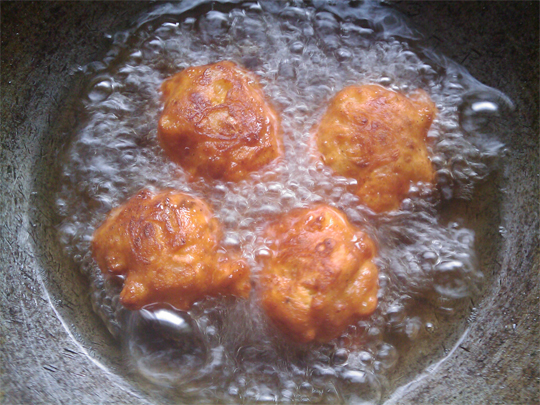 Serve with coriander or mint chutney.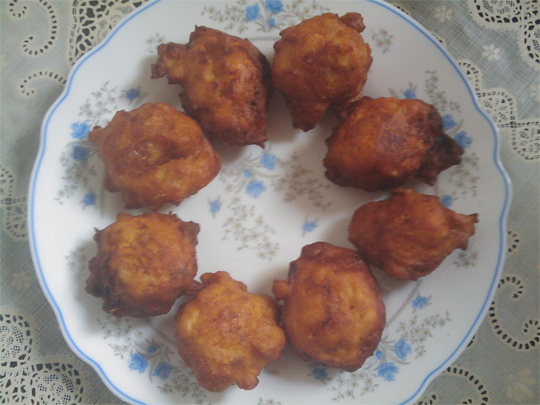 TIP:
Experiment with these wadas by adding garlic and vegetables like cabbage and potatoes.
(Visited 8 times, 1 visits today)