Spanish Omelette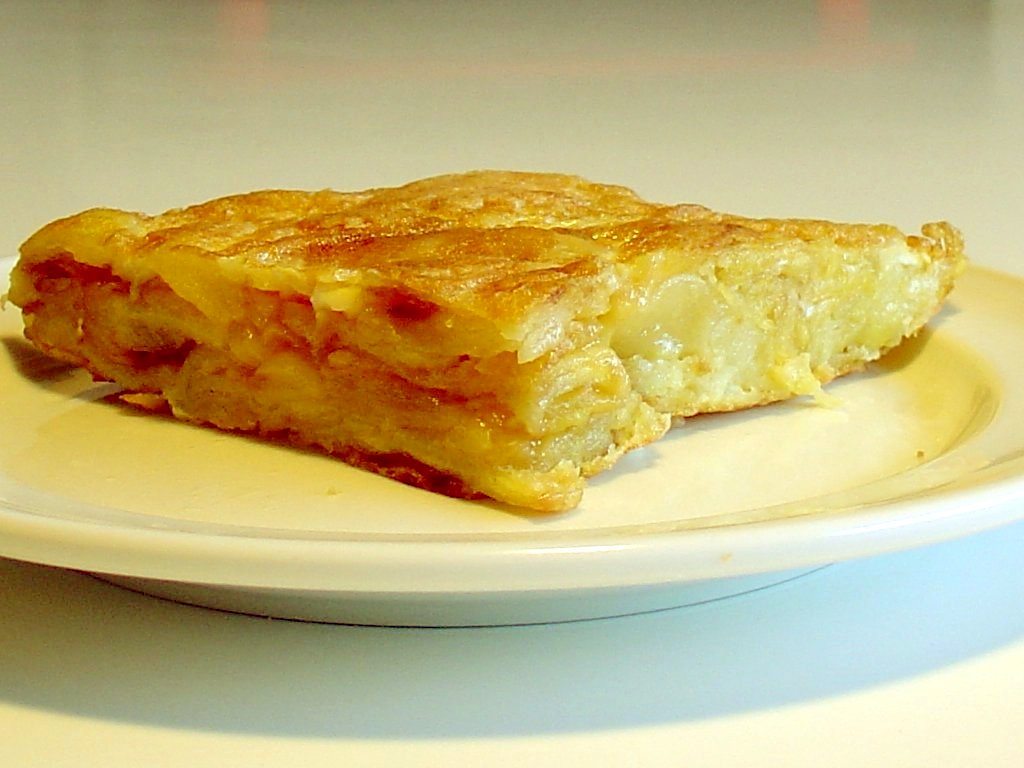 I have eaten different versions of Spanish Omelet and what I had in Seattle was not exactly what I had in London. Since I haven't had the chance to visit Spain, I am sure the recipe served there would be the authentic one. Well when I wanted to prepare one at home, I surfed the internet and found plenty of recipes. I think the original one uses only eggs and potatoes. But I decided to come up with my version using the common ingredients.
Ingredients: (Serves 3-4)
6 eggs,
2 large potatoes; washed, peeled and thinly sliced,
2 onions; cut into halves and thinly sliced,
1-2 tomatoes; cut into halves and thinly sliced,
Salt to taste,
Butter or Olive oil.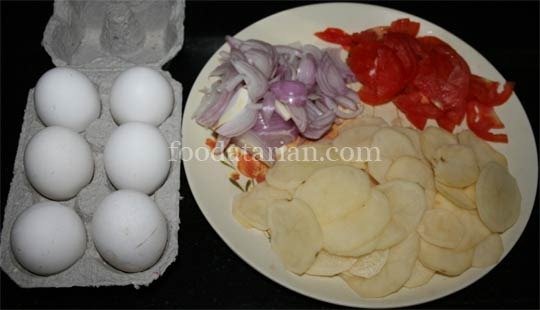 Method:
Heat a pan and heat generous amount of oil. Add sliced potatoes and cook them from both the sides until they begin to brown. Season with some salt. Drain and transfer to a dish.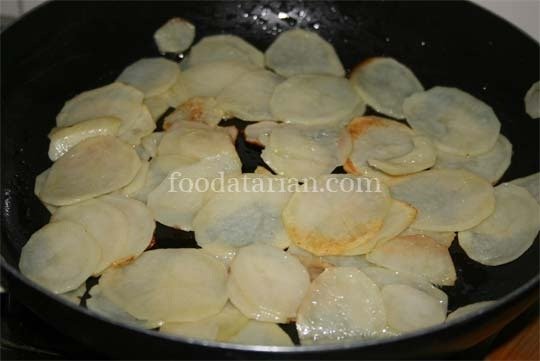 In the same pan add onions and sauté on medium flame until they begin to soften. Remove from flame.
In a mixing bowl, beat the eggs and whisk until frothy. Season with salt. Add sautéed onions, fried potatoes and sliced tomatoes to the whisked egg. Give it a nice stir till the mixture is well combined.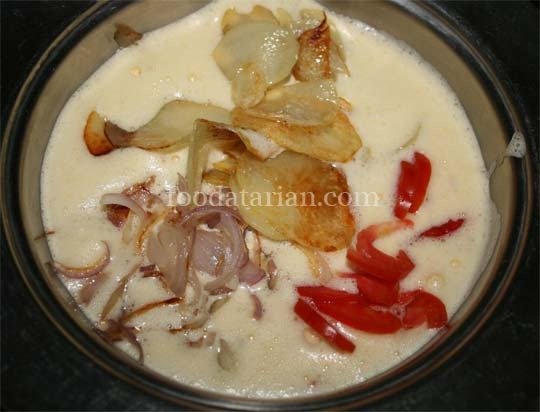 You can prepare the omelet on a heavy-bottomed pan or in a Microwave oven. I prepared this recipe in the Microwave oven, but I will explain both the methods.
Pan fried omelet – Heat a heavy-bottomed pan and smear it with butter to coat the entire pan properly. Pour the egg mixture slowly into the pan. Tilt the pan to spread the mixture all over evenly. Remember the Spanish omelet is thicker than our regular omelet. So the pan should be medium sized. Let the omelet cook on a low-medium flame. You can also cover the pan with a lid for some time. We are not flipping the omelet, so make sure it cooks from the top as well.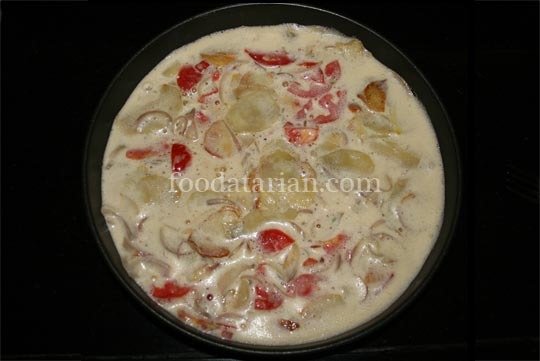 Microwave method – Smear Olive oil/melted butter to a microwave safe dish. Pour the egg mixture slowly into the dish. Place it in the oven and bake it for 8-10 minutes on MEDIUM setting of your microwave. Let it stand in the microwave for a while before you take it out.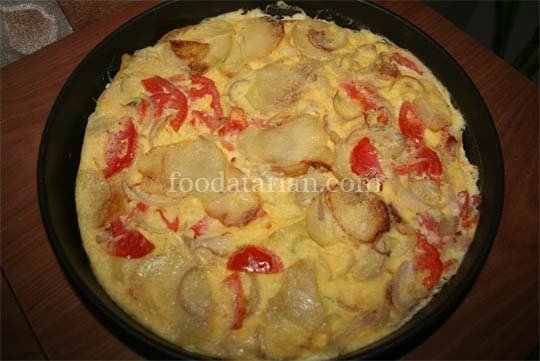 Later cut into slices and serve hot.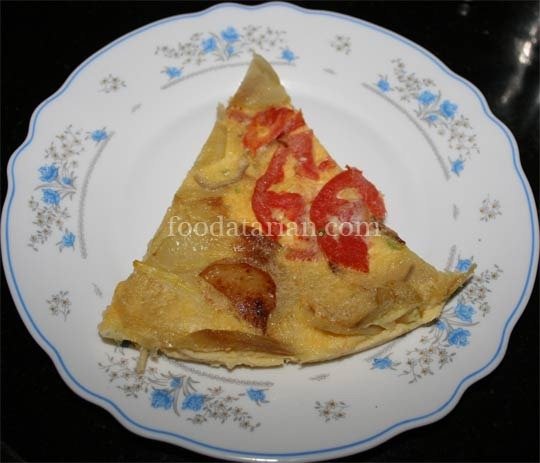 TIPS:
You can add mushrooms and peppers to your omelet and season it with some herbs too.
(Visited 47 times, 1 visits today)