Spicy Mushroom and Babycorn
Ingredients:
8-10 babycorns; cut into desired size pieces and blanched,
1 cup mushrooms; halved and blanched,
1 tsp jeera,
2 bay leaves,
2-3 cloves,
2 red chillies,
1 large onion; chopped,
3 tbsp tomato puree,
1 tsp ginger-green chilli paste,
1 1/2 tsp red chilli paste,
1/2 tsp turmeric powder,
1/2 tsp red chilli powder,
1/2 tsp garam masala,
1 large capsicum; diced,
1 long carrot; finely chopped,
2-3 tbsp cashew nuts + poppy seeds + melon seeds paste,
Vegetable stock,
1/2 tsp sugar,
Salt to taste
Chopped coriander leaves,
2 tbsp oil.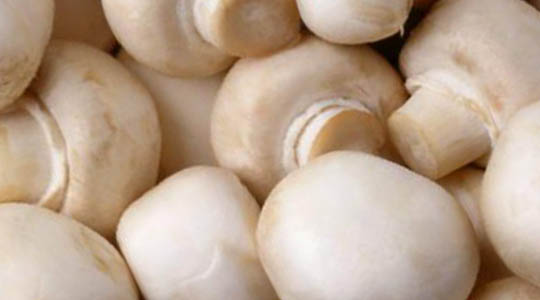 Method:
Heat oil in a kadhai (wok), then add jeera, bay leaves, red chillies, cloves, red chilli paste, ginger-green chilli paste, some coriander leaves, sugar, salt and fry for a minute. Then add chopped onion and saute for 5 minutes. Then add tomato puree and let this masala cook for 3-4 minutes. Now add turmeric powder, red chilli powder, garam masala, capsicum, carrots, cover and cook till carrots are tender. Do not over cook them. Then add the ground cashew-poppy seeds-melon seeds paste, mix and add the blanched baby corns and mushrooms. Add little salt and again cover and cook for 3-4 minutes. Then garnish with chopped coriander leaves and serve with parathas, naan, kulcha or butter roti.
TIP:
Reserve the excess water after blanching the vegetables as vegetable stock.
(Visited 7 times, 1 visits today)