Spinach and Mushroom Quiche Topped with Potato – Vegetarian
This is a lovely recipe of Spinach and Mushroom quiche topped with potato and cheddar. Usually eggs are used in a quiche, but my version is a pure vegetarian recipe and hence uses potatoes. I am sure you will love this one.
Ingredients:
1 9" deep Shortcrust pastry, (you can also buy a pie crust),
4-5 large potatoes (any variety); boiled, peeled and grated,
1/2 cup shredded medium Cheddar,
200 grams mushrooms, sliced,
A handful of fresh Spinach leaves; chopped,
2 green peppers; diced,
1 red onion; finely diced,
3-4 cloves of garlic; finely sliced,
1/2 tsp ground mustard or paste,
1 tsp oregano,
Salt and pepper to taste,
2 tbsp butter.
Method:
Preheat the oven at 180° C (360° F). Line up the shortcrust pastry into a deep baking dish or a pie dish. Prick a fork into the crust in few places at a distance. Bake the crust in the preheated oven for 15 minutes.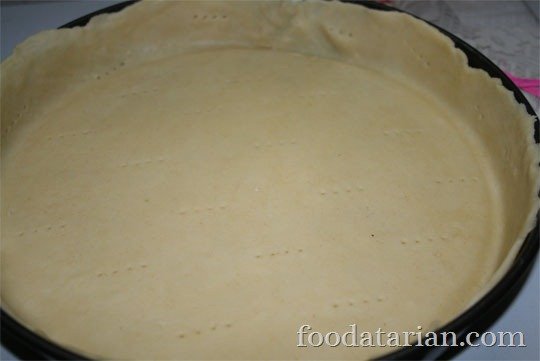 In a pan, melt butter and add garlic. Sauté until garlic is just fragrant. Then add onion and sauté for a while until soft. Then add peppers and cook for a minute. Now add mushrooms, stir and cook until they are almost tender.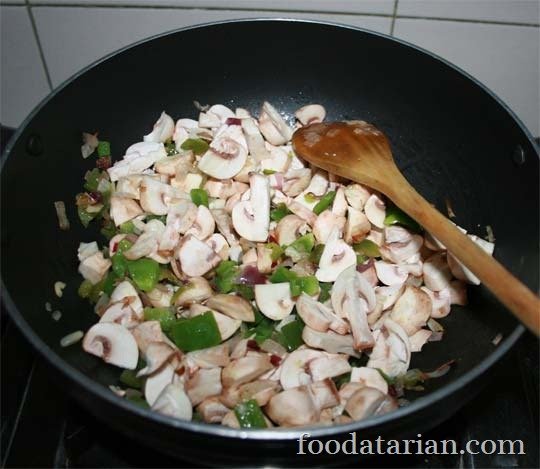 Then add chopped spinach and cook until all the vegetables are tender.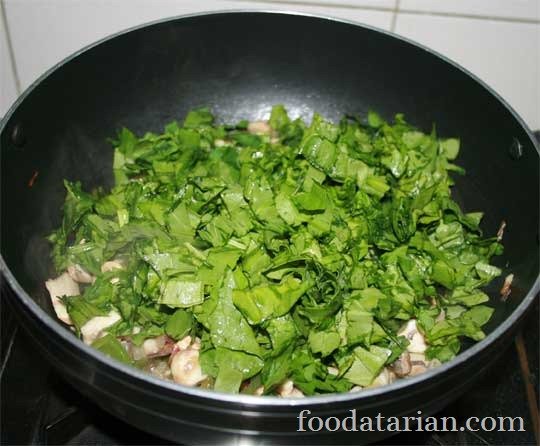 Now add salt, pepper, mustard and oregano, stir and remove from flame. Our stuffing is now ready.
Once the crust is ready, pull it out of the oven. Spread the stuffing evenly. Top it with grated potatoes to cover all over the quiche.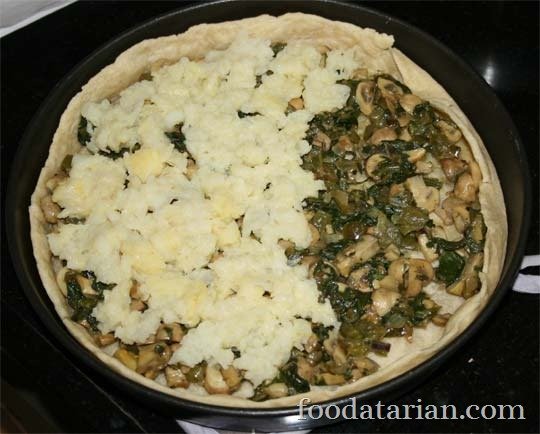 Top with cheddar cheese and place it back into the oven. Bake at 200° C (400° F) for around 12-15 minutes or until the crust begins to brown.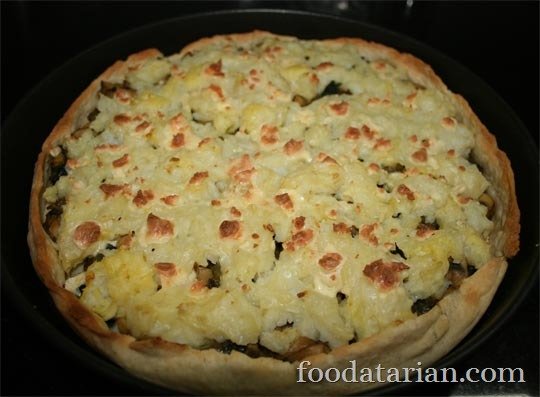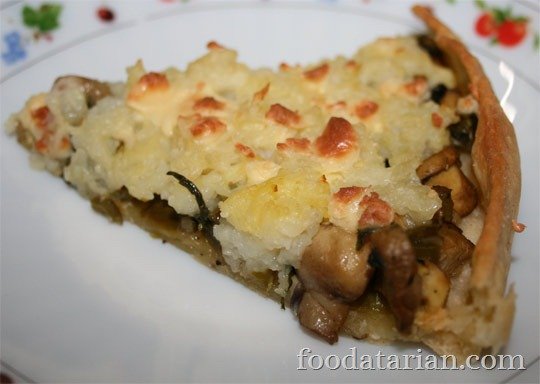 (Visited 4 times, 1 visits today)