Stuffed Green Chillies
Ingredients:
4 large green chillies; washed and pat dried,
3/4 cup freshly grated coconut,
1/4 tsp turmeric powder,
Salt to taste,
Juice of 1/2 lemon,
Oil for frying.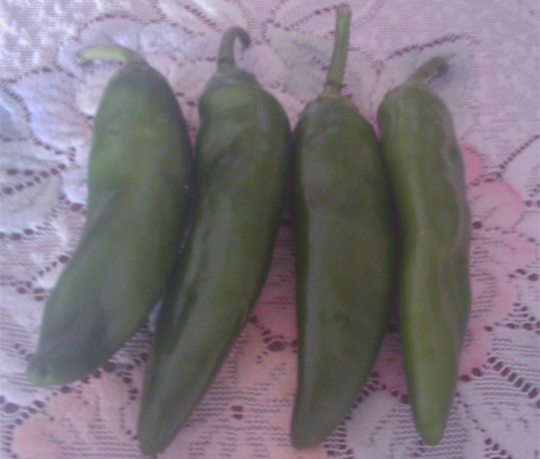 Method:
Make vertical slits to the green chillies and remove all the seeds, creating a space for the filling. Rub them from inside with some lemon juice and salt. Keep them aside for few minutes. Meanwhile mix together coconut, salt, turmeric powder and remaining lemon juice.
Fill this mixture into the chillies.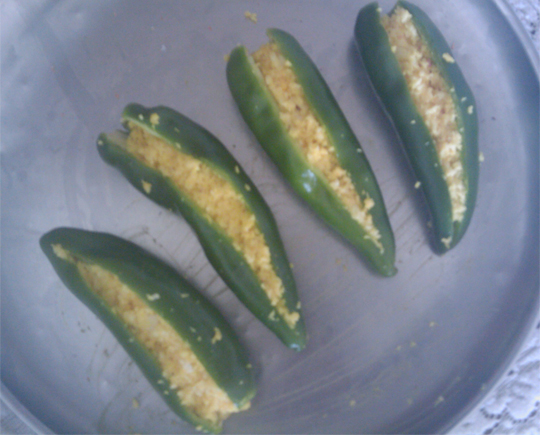 Heat oil in a kadhai. Add the stuffed chillies to it and fry from all sides until they become tender. Serve with dal-rice or pulao.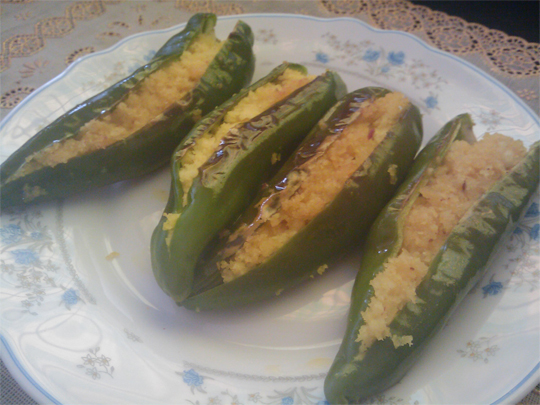 (Visited 3 times, 1 visits today)