Sweet Malai Lassi (Sweetened Yogurt Drink)
Sweet Lassi especially Malai wali (with cream) is a favorite drink throughout the nothern region of India. The recipe probably originated in Punjab (state of India) but is served widely in all parts of the nation.
It is made of thick yogurt with rich cream and saffron gives it more richness. You must whisk it until it becomes creamy, then only you enjoy its real taste. The recipe is absolutely simple, try it out.
Ingredients: (Serves 2)
3 cups of chilled and thick yogurt with cream (malai dahi),
4-5 tsp of sugar (adjust as per taste),
1/8 tsp of saffron (kesar),
Little water only if required.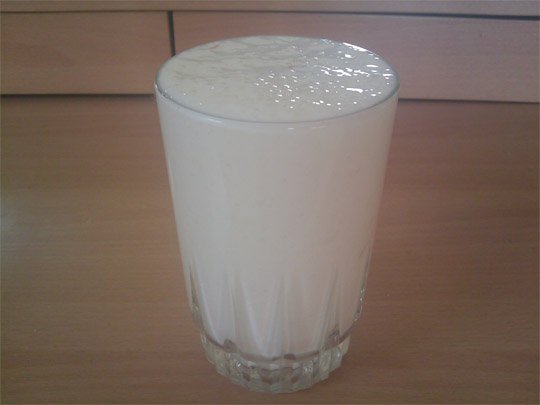 Method:
Combine all the ingredients and whisk till frothy and creamy. Pour into glasses and serve.
(Visited 47 times, 1 visits today)